"A WWII story about espionage, trust, the strength of friendship, and a bit of romance"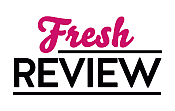 Reviewed by Evie Harris
Posted August 9, 2023

THE TRAITOR BESIDE HER, a novel by Mary Anna Evans, is a sequel to THE PHYSICISTS'S DAUGHTER where readers are introduced to Justine Byrne who worked as a welder in a factory. Raised to be a logical thinker, she was quick to realize something suspicious was going on. She was right. As a result, she and her best friend Georgette were recruited to be spies. THE TRAITOR BESIDE HER can easily be read as a standalone book as much of the characters' histories are given to bring readers up to speed.
The story opens in 1944 and the women had been deployed to Arlington Hall, a United States Army installation where hundreds were working to decode Axis communications. Justine had been told there was a traitor amongst them and she was tasked with uncovering who that is. She went from being a welder to a spy with a limited amount of training. Was she up to the job? Time would tell.
With an endless number of possible suspects, Justine looked for a tell, but women are disappearing and time is of the essence. Can they find the traitor before things get worse and more lives were at risk?
In this well-plotted and imaginative story, the protagonists' theories and thought processes are well depicted with impressive details. The eclectic cast of characters has a varied assortment of histories which adds much drama to the narrative. As Justine came closer to uncovering the traitor, the danger increased and her safety was imperiled. Skillfully crafted, the story races to a surprising outcome.
While THE TRAITOR BESIDE HER is a story about WWII espionage, it is also a tale about trust, the strength of friendship, and a bit of romance. The surprise on the final pages has left me hoping for another sequel. Highly recommended.
SUMMARY
"An exciting read with historical tidbits, a hint of danger, and a touch of romance."— Kirkus Reviews
The Traitor Beside Her is an intricately plotted WWII espionage novel weaving together mystery, action, friendship, and a hint of romance perfect for fans of The Rose Code and Code Name Helene.
Justine Byrne can't trust the people working beside her. Arlington Hall, a former women's college in Virginia has been taken over by the United States Army where hundreds of men and women work to decode countless pieces of communication coming from the Axis powers.
Justine works among them, handling the most sensitive secrets of World War II—but she isn't there to decipher German codes—she's there to find a traitor.
Justine keeps her guard up and her ears open, confiding only in her best friend, Georgette, a fluent speaker of Choctaw who is training to work as a code talker. Justine tries to befriend each suspect, believing that the key to finding the spy lies not in cryptography but in understanding how code breakers tick. When young women begin to go missing at Arlington Hall, her deadline for unraveling the web of secrets becomes urgent and one thing remains clear: a single secret in enemy hands could end thousands of lives.
"A fascinating and intelligent WWII home front story." —Rhys Bowen, New York Times bestselling author for The Physicists' Daughter
---
What do you think about this review?
Comments
No comments posted.

Registered users may leave comments.
Log in or register now!