"Welcome Back to Booktown!"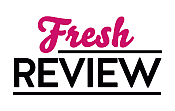 Reviewed by Alison Ellis
Posted August 2, 2023

Mystery Cozy | Mystery Amateur Sleuth
It's looking to be a busy summer for Tricia Miles and her sister, Angelica. As new co-presidents of the Booktown Chamber of Commerce, they have hired a new summer employee, David, to help out with the Chamber's day-to-day happenings. David is a college student from out of town, and a breath of fresh air for the Chamber. Always one to stay busy and expand her portfolio, Angelica has also recently purchased a new mansion that is being converted into office spaces for NIgela Ricita Associates.
On a morning walk-through of the new mansion to check on the construction process, Angelica and Tricia find a man murdered. This man is Sanjay Arya, project coordinator for contractor Jim Stark. Who would want to get Sanjay out of the way? And why? It's known around town that he's a bit of a ladies man. Is this why? Or did he come across something he shouldn't have seen on one of Jim's projects?
Tricia has vowed to stay out of it, but David is determined to get to the bottom of Booktown's latest murder. As Tricia and David spend more time together, Tricia wonders if the foundation is being laid for a May-December relationship. What would people think? While digging deeper into the investigation, Tricia and David realize one or both of them may not come out of it alive to find out.
A QUESTIONABLE CHARACTER is another hit for Lorna Barrett! The genius of her plot lines will always keep you on the edge of your seat, turning the pages faster than you want to. The interwoven subplots bring all of our favorite characters into the various storylines with ease and great entertainment. Wait until you read about a particular haircut - every woman's nightmare!
What I love most about this series is it always feels like you're visiting friends in the cutest, albeit most murderous, town. As a book lover, who doesn't dream of a cozy town dedicated to bookstores of all genres?
A QUESTIONABLE CHARACTER is the seventeenth installment in Lorna Barrett's Booktown Mystery series. This can be read as a stand-alone, but I would highly recommend reading this series from the start. There is so much backstory with each of these characters that it would just add more depth to each of them as you move along. As always, we also get a few delicious recipes to try out too. Grab your baking supplies and your drink of choice and prepare to get cozy and captivated in this latest release.
SUMMARY
The murder of a local contractor may be the final nail in the coffin for Tricia Miles in the latest entry to Lorna Barrett's New York Times bestselling Booktown series.

It's a busy summer in Booktown. Contractor Jim Stark is in great demand: he's overseeing a number of projects, including Angelica Miles's newly constructed building on Main Street, finishing up the new brew pub, and gutting a stone mansion off Main Street that Angelica bought to be the world headquarters for Nigela Ricita Asssociates. It'll house office space where her marketing staff and the rest of the NR Associates clerical personnel will work.

Tricia Miles and Angelica arrive at the mansion before their workday to see how the construction is going. They find the place unlocked and Stark's right-hand man, Sanjay Arya, dead—bludgeoned to death. The loss of the contractor's top man threatens all the projects in the works, which would effectively ruin the expensive marketing plan that the Chamber of Commerce has been working. Is Jim a suspect? (He'd be stupid to kill the person he depends on to keep the projects going.) But Stark also thinks his wife, who was very chummy with Sanjay, might have been cheating on him with the second-in-command, making him a likely suspect.

Once again Tricia finds herself in the middle of a murder investigation, but can she find the killer before he or she has the chance to bring the hammer down?
---
What do you think about this review?
Comments
No comments posted.

Registered users may leave comments.
Log in or register now!