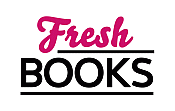 December's Must-Reads: Top Books to Close Out the Year with a Bang
"Evil personified"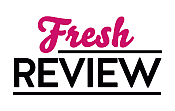 Reviewed by Evie Harris
Posted July 28, 2023

It was supposed to be a special road trip for newly pregnant Jacy and her husband Jed. Their destination was the Upper Peninsula of Michigan where Jed's father had a cottage in the woods. Upon arrival, Jacy felt comfortable, Her father-in-law, Dr. Ash, was charming and welcoming. The property caretaker, Mrs. Brandt, not so much. When she spoke at all, her words were cryptic.
Gradually, the mood of the trip begins to change. Jacy suffers a pregnancy complication and it seems to be at the root of this, but as the story moves along we learn there is much more going on. Jacy's questions about Jed's dead mother are met with vague and puzzling answers. As Jacy's movements are restricted, fear and dread set in. Jed begins to turn into what might be a former version of himself, one that is a stranger to Jacy.
BEWARE THE WOMAN by Megan Abbott is an expertly-paced psychological thriller that has a strong dose of horror. The characters are a mixed lot. Some are eccentric and worrisome. Others are outright terrifying. Jacy is a well-presented protagonist who finds herself trapped in a situation she never could have imagined. Totally unprepared for a rapidly worsening situation and desperate to protect her unborn child, help comes from an unexpected source. Can she trust the source?
I found BEWARE THE WOMAN to be a fascinating story. Filled with suspense, secrets and a shocking revelation, readers will be engrossed from start to finish. Highly recommended.
SUMMARY
By the "master of thinly veiled secrets often kept by women who rage underneath their delicate exteriors" (Kirkus Reviews), Beware the Woman is Megan Abbott at the height of her game.

Honey, I just want you to have everything you ever wanted. That's what Jacy's mom always told her. And Jacy felt like she finally did. Newly married and with a baby on the way, Jacy and her new husband, Jed, embark on their first road trip together to visit his father, Dr. Ash, in Michigan's far-flung Upper Peninsula. The moment they arrive at the cottage snug within the lush woods, Jacy feels bathed in love by the warm and hospitable Dr. Ash, if less so by his house manager, the enigmatic Mrs. Brandt.

But their Edenic first days take a turn when Jacy has a health scare. Swiftly, vacation activities are scrapped, and all eyes are on Jacy's condition. Suddenly, whispers about Jed's long-dead mother and complicated family history seem to eerily impinge upon the present, and Jacy begins to feel trapped in the cottage, her every move surveilled, her body under the looking glass. But are her fears founded or is it paranoia, or cabin fever, or—as is suggested to her—a stubborn refusal to take necessary precautions? The dense woods surrounding the cottage are full of dangers, but are the greater ones inside?
---
What do you think about this review?
Comments
No comments posted.

Registered users may leave comments.
Log in or register now!