"Insightful look into a man's journey of self-discovery while investigating murder."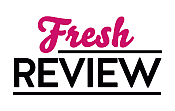 Reviewed by Sabrina Marino
Posted April 16, 2006

Mat Joubert, Captain of the Murder and Robbery Division of Cape Town police department, is a man whose drinking and lack of exercise as a means of psychological and emotional escape is about to face the hard realities of life. Assigned to investigate bizarre murders done with an antique weapon, Mat suffers through connecting the fibers of evidence in the series of murders, along with the arduous task of submitting to his new supervisor's demands that he stop drinking, get fit and see a therapist.
Death grips this man as only death can for a police officer whose job is to investigate murder. With each new case and the emotional ruins of the survivors, he's reminded of the past, of his demons, of the fact that life is moving along without him. As Mat searches for tangible evidence that these murders have been committed for some related reason, his life spirals up and down. Mat realizes that he wants to live, wants to love again and wants to be the detective he was before his wife was killed. He just needs to discover how to accomplish those goals.
DEAD BEFORE DYING is an insightful look into a man's head and heart. It touches on the flaws and frailty of human nature and gives the reader more than a glimpse into the mind that struggles with the desire to continue living. Mat Joubert wants to be loved and to love. He discovers that small piece inside himself that allows him to clear the hurdle, propelling him toward the man he wants to be. The murder investigation, this history of weapons and the questions behind a motive fill this story, while the driving force of this man's soulful journey to self- discovery compile into a moving work. DEAD BEFORE DYING is a man's story and a woman's story and is just plain good.
SUMMARY
A brilliantly atmospheric new suspense novel from rising African thriller writer Deon Meyer about a detective racing to solve a terrifying series of murders.
Someone in Cape Town has chosen a conspicuous murder weapon- -a century-old German handgun, with ancient bullets to match, bullets that tear through flesh and bone. The killer has a preferred method: one shot to the head and one shot to the chest, leaving a rapidly rising number of dead. For Captain Mat Joubert, this might be the last chance to prove that his life's slow spiral will not pull him under and sink him at last.
Three men who have nothing in common are killed in an escalating pattern of violence. As the string of vicious killings pushes Cape Town toward panic, Joubert is left scrambling for answers. In this stunning new novel, breakout crime writer Deon Meyer builds an evocative portrait of a man at odds with his history--bent on reclaiming his dignity and determined to find the single thread that weaves together what is otherwise just an assortment of strangers, dead by the same hand.
---
What do you think about this review?
Comments
No comments posted.

Registered users may leave comments.
Log in or register now!