"A fascinating story that brings to life a piece of history"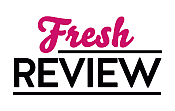 Reviewed by Evie Harris
Posted July 19, 2023

In 1899 in New York City, Louis Comfort Tiffany was working on a special stained glass installation to be shown at the Paris World's Fair. Tiffany was a famous man, but his stunning works of art came to fruition, in part, as a result of the talents of a team of dedicated women known as the "Tiffany Girls," who each brought their talents to his studio.
In THE TIFFANY GIRLS by Shelley Noble, readers meet three of these gifted women. Emilie Pascal left Paris to make a new life in New York and she believed working for Tiffany would help secure her future. Grace Griffin was an excellent copyist, but her true passion and talent was in creating political cartoons. Grace Driscoll had perhaps the most difficult position. She deftly managed a department and was constantly being given more responsibilities, but at heart, she was a designer.
During a time when women had almost no rights and their lives were often controlled by men, these women struggled for their independence and for their creativity to be recognized. In this fascinating story, the characters are vividly brought to life. Readers are brought into their world as they try to support each other, especially in the most dire of circumstances. The power of friendship plays a huge role in this story. The secondary characters add a great deal to the narrative. Extraordinary acts of kindness are shown when least expected.
THE TIFFANY GIRLS takes place during a time when people wanted change and this is skillfully brought forth. Impeccably detailed, readers are drawn into the world of art, skill, and design behind the glass masterpieces that the "Tiffany Girls" helped create. Their contributions were immeasurable.
I found THE TIFFANY GIRLS to be a fascinating story that brings to life a piece of history I knew nothing about. This book is well worth reading. Highly recommended.
SUMMARY
New York Times bestselling author Shelley Noble wows with a gripping historical novel about the real-life "Tiffany Girls," a fascinating and largely unknown group of women artists behind Tiffany's most legendary glassworks.
It's 1899, and Manhattan is abuzz. Louis Comfort Tiffany, famous for his stained-glass windows, is planning a unique installation at the Paris World's Fair, the largest in history. At their fifth-floor studio on Fourth Avenue, the artists of the Women's Division of the Tiffany Glass Company are already working longer shifts to finish the pieces that Tiffany hopes will prove that he is the world's finest artist in glass. Known as the "Tiffany Girls," these women are responsible for much of the design and construction of Tiffany's extraordinary glassworks, but none receive credit.
Emilie Pascal, daughter of an art forger, has been shunned in Paris art circles after the unmasking of her abusive father. Wanting nothing more than a chance to start a new life, she forges a letter of recommendation in hopes of fulfilling her destiny as an artist in the one place where she will finally be free to live her own life.
Grace Griffith is the best copyist in the studio, spending her days cutting glass into floral borders for Tiffany's religious stained-glass windows. But none of her coworkers know her secret: she is living a double life as a political cartoonist under the pseudonym of G.L. Griffith—hiding her identity as a woman.
As manager of the women's division, Clara Driscoll is responsible for keeping everything on schedule and within budget. But in the lead-up to the most important exhibition of her career, not only are her girls becoming increasingly difficult to wrangle, she finds herself obsessed with a new design: a dragonfly lamp that she has no idea will one day become Tiffany's signature piece.
Brought together by chance, driven by their desire to be artists in one of the only ways acceptable for women in their time, these "Tiffany Girls" will break the glass ceiling of their era and for working women to come.
---
What do you think about this review?
Comments
No comments posted.

Registered users may leave comments.
Log in or register now!