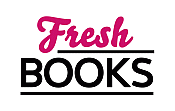 December's Must-Reads: Top Books to Close Out the Year with a Bang
"A South-Asian steampunk YA adventure"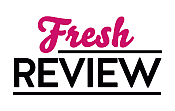 Reviewed by Clare O'Beara
Posted July 6, 2023

Young Adult Fantasy | Multicultural Indian
Minou Moonshine, also known as Sparrow by her friends in martial arts class, lives in the town of Moonlally in this South Asian steampunk adventure by Gita Ralleigh. THE DESTINY OF MINOU MOONSHINE will lead her a long way from the patched-up houseboat where she starts her story.
The General's palace near the river used to be sparkling and impressive, says Dima, Minou's grandmother. The noble elephants stabled there used to come down to the river each day. But for years the gates have remained closed, and rumours tell of a mechanical elephant instead. At thirteen, Minou is given a tin amulet in the shape of an elephant, which belonged to her late mother. Not long after, Dima is found dead under mysterious circumstances. The police do not seem keen to investigate. Minou has to make her own way, and this is likely to lead her to trouble, which is fomenting in the town.
I enjoyed the start a lot, which showed Minou's daily life, with church services set up to provide food to worshippers, honest work including fine sewing, and martial arts classes as important as reading and maths. But with the death, and news of potential rebellion, the mood changes, there is no returning to childhood. Alongside the secretive Green Orchids, including a poet named Farisht, we start to meet the steampunk side, a giant airship, and various mechanicals. Because it's a fantasy, and rich people have toys and conveyances.
Minou, or Sparrow, is a smart and brave young hero, who helps others and cares about animals. From quite early I was expecting her to get inside the palace somehow, but everything happens in quite an unexpected and logical fashion. While this seems to be a one-off book at present, it's possible a series, or more books set in this alternative India by Gita Ralleigh, will come along to entertain us. YA readers will get the most from THE DESTINY OF MINOU MOONSHINE, while anyone who enjoys steampunk or wants to read a fantasy in this unusual jungle setting should not hesitate. Minou Moonshine is a great fun action adventure.
SUMMARY
The story of a Queendom set in an alternate historical India, blending Frances Hardinge with Kipling's Kim. A debut rich in fantasy, friendship and faith, and an original adventure that sparkles with storytelling magic.
Fierce orphan girl, Minou Moonshine, lives with her grandmother on a makeshift barge in the shadow of the General's palace. Under the tyrant's rule, life in Moonlally is hard: the monsoons have failed and worship of their goddess, the Dark Lady, is forbidden.
When Minou's beloved Dima is murdered, she joins the secretive Green Orchids, rebels plotting to overthrow the General.
Amid the lush jungles, mountain villages and treetop temples of Indica, Minou begins a winding journey with her two friends and a mechanical elephant, on the adventure of a lifetime.
Minou must back the floods and the ancient power of the Dark Lady, as well as finding the Queen and her own place in the future of Moonlally.
---
What do you think about this review?
Comments
No comments posted.

Registered users may leave comments.
Log in or register now!