"Totally Swoon-Worthy!"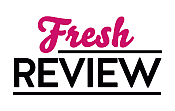 Reviewed by Debbie Devita
Posted May 31, 2023

Women's Fiction | Romance Comedy
Alexis is an assistant librarian who is introverted and happy in her standard life with two much older friends and her cat for company. That is until she is dumped by her boyfriend who tells her she is a prude who is bad in bed. This prompts her to go out one night. She will act totally different than her usual demure self. She's out to get a man. In walks a foul-mouthed, rude man that she is totally disinterested in. Alexis can not seem to tell him off though. That's just not who she is. Lucky for her, a mysterious stranger, Logan, steps in and tells the guy to take a walk. Feeling very appreciative, Alexis offers Logan a drink. They eventually end up talking and drinking way too much and deciding to get a room. As they are in the midst of their first passionate embrace a hotel fire forces them outside half-dressed. When TV cameras start showing up, Logan runs away with little explanation and Alexis is convinced it's her, yet again.
Turns out there are pictures of her and Logan all over the internet and Alexis finds out that Logan is actually Logan Arthur the gubernatorial candidate who is running against the much-loved Texas governor. Logan is known as a playboy so these pictures are detrimental to his campaign. His assistant contacts Alexis and she is asked to say they have been dating for six months. Alexis isn't sure what to do but eventually agrees. So the fake dating commences. What could possibly go wrong?
THE BOYFRIEND CANDIDATE by Ashley Winstead was a breath of fresh air. I related to Alexis on many levels and I thought she was a champion for introverted women everywhere. As she gains confidence throughout the book, I was invested in her journey and really got emotional when she failed. Logan was also a likeable character. His wit, sexiness, and rugged good looks had me swooning in every scene. As you read on, you realize Logan might not be as confident as he seems. It could be said that both characters had growing to do.
"I thought back to what Nora said, that love was political, whether you acknowledged it or not. I added to that: simply existing was political - taking up space in the world, on bookshelves."
There were so many good quotes to pick from in THE BOYFRIEND CANDIDATE, but this one really sums up a lot of the novel. Ashley Winstead had me interested in politics which is NOT at all my thing. However, the way the governor's race was a big focal point in the novel made me feel like it was a real race with so much on the line. Education ended up being important in the race as well as in Alexis' personal life. The way that Logan stepped up for her in her education goals was so sweet to see. THE BOYFRIEND CANDIDATE was just so great on so many levels. It is definitely a must-read romance for any true fan.
SUMMARY
"Charming, swoony, and utterly unputdownable. I LOVE this book!"
—LYNN PAINTER, New York Times bestselling author of Better Than the Movies



A laugh-out-loud rom-com about learning to embrace living outside your comfort zone.

As a shy school librarian, Alexis Stone is comfortable keeping out of the spotlight. But when she's dumped for being too meek—in bed!—she decides she needs to change. And what better way to kick-start her new more adventurous life than with her first one-night stand?

Enter Logan, the gorgeous, foul-mouthed stranger she meets at a hotel bar. Audacious and filterless, Logan is Alexis's opposite—and boy, do opposites attract! Just as she's about to fulfill her hookup wish, the hotel catches fire in a freak lightning storm. In their rush to escape, Logan is discovered carrying her into the street, where people are waiting with cameras. Cameras Logan promptly—and shockingly—flees.

Alexis is bewildered until suddenly pictures of her and Logan escaping the fire are all over the internet. Turns out Logan is none other than Logan Arthur, the hotshot candidate challenging the Texas governor's seat. The salacious scandal is poised to sink his career—and jeopardize Alexis's job—until a solution is proposed: he and Alexis could pretend to be in a relationship until election day…in two months. What could possibly go wrong?
---
What do you think about this review?
Comments
No comments posted.

Registered users may leave comments.
Log in or register now!