"Perhaps some secrets should stay buried"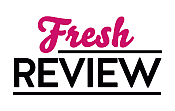 Reviewed by Evie Harris
Posted May 23, 2023

One Sunday while attending a church service with her friend Clemmie, Muffin tells Clemmie they have to leave immediately. First, it needs to be said that Muffin's real name is not Muffin, nor is Clemmie's real name Clemmie. Fifty years ago when Muffin was twenty years old, she bravely prevented a horrific crime and then vanished. On this particular Sunday, she came face to face with someone who knows who she really was and what she did. Muffin was not the only one with secrets. Clemmie, too, had spent a lifetime using a different name and would never reveal why. As Muffin revealed her complicated actions to Clemmie, the troubled past of a group of men of a small town in South Carolina in 1964 came to life. Muffin was concerned her secrets would be revealed. Could Clemmie support her for what might be ahead?
THE WRONG GOOD DEED by Caroline B. Cooney deals with sensitive themes. Friendships and relationships are examined closely, as is aging. The past plays heavily in this well-told story and readers will wonder if perhaps some secrets should stay secret. Could old wrongs be made right? There is a sense of foreboding throughout the story and this is for a good reason. The relationship between the two women is intriguing. Were they truly friends or just two women of the same age living in the same community who sometimes participated in the same activities? How much is too much to expect from a friendship?
I found THE WRONG GOOD DEED to be thought-provoking. There are plenty of twists and surprises to keep readers engaged to the conclusion.
SUMMARY
She thought she had left that life behind forever. She was wrong.
1964: Christaphine is twenty years old, newly married, and determined to make a home and a life for her and her husband, Tommy. But when Christaphine discovers Tommy and his friends on the verge of committing a horrible crime, she does what she has to do to stop them. Afterwards, she knows she can't ever go home again--so she disappears.
50 years later: When Clemmie's neighbor, Muffin, drags her from Sunday morning service at Trinity Hill Church, convinced that the man she's just spotted across the aisle is a dangerous figure from her past, at first Clemmie thinks she's being dramatic. But as Muffin reveals to Clemmie what happened in the middle of a field in South Carolina five decades ago, Clemmie realizes her friend has been keeping dark secrets--just as Clemmie herself has. And the secrets that belong to both women are not the kind that can be revealed without dire consequences...
---
What do you think about this review?
Comments
No comments posted.

Registered users may leave comments.
Log in or register now!