"Surrounded by deception, her heart knows the truth"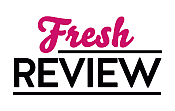 Reviewed by Clare O'Beara
Posted May 22, 2023

Inspirational Romance | Romance Historical
Miss Genevieve Wilde is the central character in an amusing, elegant and adventurous Regency story of theft and scandal. A HEART WORTH STEALING provides a most excellent outing to the Wimbourne estate at Little Sowerby. Still in mourning for her late father who was the local Magistrate, Ginny feels the loss over again when she discovers the theft of her father's silver pocket watch.
The staff are all trustworthy so Ginny asks the new magistrate, Mr Northcott, who is a neighbour, about the matter. He doesn't think it's important, implying that women lose items and it will turn up. Ginny is determined enough to hire an investigator. Former Bow Street officer Jack Travers, sometimes called the more disreputable title of thief-taker, is presentable and came from a reasonably privileged background, like Ginny, but unlike her has no inheritance. The Wimbourne estate is a heavy responsibility on the young woman, but she is determined not to marry, for her husband would then control her lands as well as herself.
Jack Travers turns out to be irrepressible, active, and smart, and he recognises Ginny's swift brain and takes her seriously. The missing watch may be just part of a larger threat – to all that Ginny holds dear, and perhaps to the lady herself. From such an unlikely situation, a romance begins to develop, but this has to respect the forms of propriety.
Other characters include, with ladies taking the best parts, Ginny's best friend, Beatrice Lacey, living nearby, and a less pleasant but inescapable neighbour, Catherine Davenport, Ginny's married, elder stepsister, who did not inherit the property. To me, it seems reasonable that the woman who married well doesn't need another house and staff, but Catherine can't see it that way, and resentment simmers. The indoor and outdoor servants are also portrayed as real people, and the housekeeper Mrs. Betts pretty much directs the respectability of the household.
There's so much to like, I would read A HEART WORTH STEALING again just to enjoy the characters and developing suspense and romance. Jack is something of an early Sherlock Holmes, but he makes mistakes, and Ginny doesn't know whether to trust him some of the time. Her heart knows, however. Author Joanna Barker has a gift for bringing personalities to life. I hope we'll meet Ginny and Jack in another story. Also, I love the cover photo, with its pastel Jane Austen setting. More!
SUMMARY
"Unique characters and a fast-paced mystery add flavor to this sweet romance." —Publishers Weekly
"An excellent choice for readers who love both traditional Regencies and detective mysteries." —Library Journal
Little Sowerby, England, 1802
Miss Genevieve Wilde—a magistrate's daughter and independent heiress—is determined to meet life's challenges all on her own, just as her late father had taught her. So when her father's pocket watch is stolen, she will do anything to get it back, especially when the local authorities prove incompetent.
Upon reading an advertisement in the paper, she takes a chance and contacts a thief-taker to find the watch. It's a choice Ginny regrets when former Bow Street officer Jack Travers arrives on her doorstep. He is frustratingly flirtatious, irritatingly handsome, and entirely unpredictable, and Ginny wonders if she'll be able to resist such a man.
But after Ginny discovers that the missing watch is just a small part of a larger, more frightening plot against her, she needs Jack's help more than ever. To protect her home and her reputation, the two enter into a risky charade—pretending Jack is her cousin so he can begin his investigation, starting with the household staff. As they work together to unravel the mystery, Ginny finds herself falling fast for her charismatic thief-taker, leaving her heart in just as much danger as her life.
---
What do you think about this review?
Comments
No comments posted.

Registered users may leave comments.
Log in or register now!