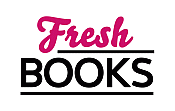 Great Summer reading - June releases
"A Twist on the Bachelorette"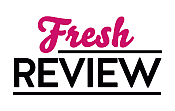 Reviewed by S. Lyn Collins
Posted May 16, 2023

With THE TRUE LOVE EXPERIMENT, Christina Lauren returns to the characters from THE SOULMATE EQUATION, so Jess Davis's best friend Fizzy can find her happily ever after. The only negative I have for this book is WHAT TOOK SO LONG? All kidding aside, it has been two years since THE SOULMATE EQUATION and finally, we have THE TRUE LOVE EXPERIMENT by popular demand.
Fizzy is a serial-dating romance novelist who is best friends with single mom and statistics wiz, Jess. Fizzy loses her joie de vivre, her romantic spark, and her ability to write. She realizes that her life has no joy and she hasn't felt love. She is also feeling like a failure as the eldest daughter in an Asian family full of successful siblings who are marrying and giving her parents grandchildren.
A divorced dad and documentary filmmaker, Connor Prince is forced by his boss to make a romantic, reality television show or lose the job that keeps him close to his daughter. Connor stumbles upon Fizzy's books and pitches that viewers would love to see the ultimate, romantic personality find love. Fizzy agrees only if he casts all the usual archetype heroes: Hot Nerd, Tattooed Bad Boy, Cowboy, Navy Seal, Cinnamon Roll, the One That Got Away, and even a Vampire. What follows is what you expect from a Christina Lauren book including fabulous characters, witty dialogue, roller-coaster emotions, drama-filled scenes, and, of course, the happily ever after. If you loved Jess, Juno, and River from the previous book, you'll see plenty of them in THE TRUE LOVE EXPERIMENT but it can be read as a stand-alone story. River's DNA love matching program is featured again throughout this book for an interesting twist for the reader to ponder about whether the heart, the American viewing audience, or science can pick the better match for Fizzy in the end.
SUMMARY
Sparks fly when a romance novelist and a documentary filmmaker join forces to craft the perfect Hollywood love story and take both of their careers to the next level—but only if they can keep the chemistry between them from taking the whole thing off script—from the New York Times bestselling authors of The Soulmate Equation and The Unhoneymooners.

Felicity "Fizzy" Chen is lost. Sure, she's got an incredible career as a beloved romance novelist with a slew of bestsellers under her belt, but when she's asked to give a commencement address, it hits her: she hasn't been practicing what she's preached.

Fizzy hasn't ever really been in love. Lust? Definitely. But that swoon-worthy, can't-stop-thinking-about-him, all-encompassing feeling? Nope. Nothing. What happens when the optimism she's spent her career encouraging in readers starts to feel like a lie?

Connor Prince, documentary filmmaker and single father, loves his work in large part because it allows him to live near his daughter. But when his profit-minded boss orders him to create a reality TV show, putting his job on the line, Connor is out of his element. Desperate to find his romantic lead, a chance run-in with an exasperated Fizzy offers Connor the perfect solution. What if he could show the queen of romance herself falling head-over-heels for all the world to see? Fizzy gives him a hard pass—unless he agrees to her list of demands. When he says yes, and production on The True Love Experiment begins, Connor wonders if that perfect match will ever be in the cue cards for him, too.

The True Love Experiment is the book fans have been waiting for ever since Fizzy's debut in the New York Times bestselling The Soulmate Equation. But when the lights come on and all eyes are on her, it turns out the happily ever after Fizzy had all but given up on might lie just behind the camera.
---
What do you think about this review?
Comments
No comments posted.

Registered users may leave comments.
Log in or register now!