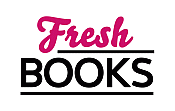 Fall into September books you'll love
"Fake Dating on the Campaign Trail Rom Com"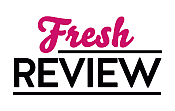 Reviewed by S. Lyn Collins
Posted May 9, 2023

Women's Fiction | Romance Comedy
THE BOYFRIEND CANDIDATE is my first Ashley Winstead read and a big thank you to Fresh Fiction for introducing me to a new author. Alexis Stone still harbors negative feelings left by her cheating ex. She decides to spend the anniversary of the breakup engaging in her first one-night stand and change her meek, introverted librarian ways. She meets the gorgeous Logan, but the nighttime events get interrupted by a fire in the hotel and an evacuation while they are only half-dressed. Turns out her hook-up is the bad boy candidate for governor and the photographs of them leaving the hotel are all over the news.
Logan is an unlikely politician who says what he thinks, drops F-bombs, and had a womanizing streak. After the photos of them leak, the campaign strategy is to have them fake date to improve Logan's image and so Alexis doesn't lose her job at an elementary school. Each of them has emotional baggage they bring to the story. Alexis is shadowed by her dynamic sister and feels unworthy of attention. Logan is, of course, emotionally unavailable and not interested in a real relationship for reasons that are eventually revealed.
Ashley Winstead tells the tale using witty dialogue, engaging secondary characters (I want Will's book please), and nauseating behind-the-scenes political machinations. Alexis evolves with a strong voice as she decides to take a stand for important current issues. THE BOYFRIEND CANDIDATE is a fast and enjoyable read.
SUMMARY
"Charming, swoony, and utterly unputdownable. I LOVE this book!"
—LYNN PAINTER, New York Times bestselling author of Better Than the Movies



A laugh-out-loud rom-com about learning to embrace living outside your comfort zone.

As a shy school librarian, Alexis Stone is comfortable keeping out of the spotlight. But when she's dumped for being too meek—in bed!—she decides she needs to change. And what better way to kick-start her new more adventurous life than with her first one-night stand?

Enter Logan, the gorgeous, foul-mouthed stranger she meets at a hotel bar. Audacious and filterless, Logan is Alexis's opposite—and boy, do opposites attract! Just as she's about to fulfill her hookup wish, the hotel catches fire in a freak lightning storm. In their rush to escape, Logan is discovered carrying her into the street, where people are waiting with cameras. Cameras Logan promptly—and shockingly—flees.

Alexis is bewildered until suddenly pictures of her and Logan escaping the fire are all over the internet. Turns out Logan is none other than Logan Arthur, the hotshot candidate challenging the Texas governor's seat. The salacious scandal is poised to sink his career—and jeopardize Alexis's job—until a solution is proposed: he and Alexis could pretend to be in a relationship until election day…in two months. What could possibly go wrong?
---
What do you think about this review?
Comments
No comments posted.

Registered users may leave comments.
Log in or register now!