"When it comes to Kate Carlisle, you won't be disappointed!"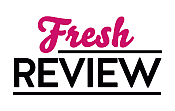 Reviewed by Annie Tegelan
Posted May 2, 2023

With ten books in the Fixer-Upper Mystery series, Kate Carlisle shows no signs of stopping! As one of my favorite cozy mystery series, I was very excited about diving into this book.
In DRESSED TO DRILL, Shannon Hammer is attending a movie premiere that is based on her boyfriend's latest book. I have loved seeing how this relationship has bloomed and grown throughout the series. It's one of my favorite things about this series in addition to the mysteries that each book has. I think a lot of readers come for the mystery plot, but I truly believe that they keep coming back for more because of their love for the characters.
Disaster puts a halt on Shannon's demolition plan when the assistant art director is found dead in one of the chapels. Now, Shannon and Mac must catch a killer before more lives are taken.
Shannon has become one of my favorite amateur sleuths due to the fact that she is curious but never actively puts herself in unnecessary danger. She's smart, which I can't help but love. There are other heroines that put themselves in trouble, but Shannon and Mac are an amazing team, proving that they are the perfect match not only in love but partnership too.
If you haven't read this series yet, then you're definitely missing out. There's a lot of fun to be had with Kate Carlisle and the Fixer-Upper Mysteries series. When it comes to Kate Carlisle, you won't be disappointed!
SUMMARY
Contractor Shannon Hammer's new project, renovating an old church, reveals some old sins when a body is found on the premises in the latest Fixer-Upper Mystery from the New York Times author Kate Carlisle.

While Shannon Hammer is thrilled to attend the premiere of the movie based on her boyfriend Mac's latest book, she can't wait to trade her killer heels for work boots and start her next renovation project in Lighthouse Cove: a quaint Victorian church that has seen better days. And will see them again—as a museum—if Shannon, her talented crew, and her sister Chloe have anything to say about it.

But on the first day of demolition, work comes to a screeching halt when they stumble on the body of a beautiful young woman in one of the chapels. Who killed the assistant art director? Suspects crawl out of the woodwork as fast as Shannon can restore it. The church is hiding a century of secrets from the days that smugglers wreaked havoc on the California coast. But it's a more recent secret that someone
---
What do you think about this review?
Comments
No comments posted.

Registered users may leave comments.
Log in or register now!