"Welcome to Dublin in the green - where a murder has occurred"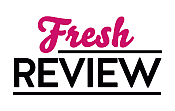 Reviewed by Clare O'Beara
Posted March 22, 2023

Megan Malone returns as the contentedly Irish-based American driver working for Leprechaun Limousine Service in Dublin. While some considerable time has elapsed since her last incident with untimely death, social media users have tagged her as the Murder Driver. DEATH IN IRISH ACCENTS starts the wheels in motion again.
Megan has changed over the course of the four-book Dublin Driver Mysteries. Initially, we met her as a competent former Army person, but time and a relationship have softened her, and the only reminder really is when she asks someone if she can try out with them how to stuff a body into a cupboard, and they agree. Megan is driving the usual American tourist around St. Patrick's Day and the client, romance novelist Claire Woodward, keeps asking to be taken to castles and old city walls. So yes, it's scenic, it's crowded, and at times adorable.
Claire is online friends with a writing group in Dublin, and during her visit, she expects to meet a protegee, Blathnaid (pronounced Blaw-ned, a guide is provided to names). But the driver is horrified to realise that this must be the same person who was earlier found dead in the coffee shop she frequents. Not only is it tragic, but she's also promised her Polish girlfriend Jelena that she'll stay away from mysteries.
One welcome facet of these stories by Alaska-born, Irish resident, Catie Murphy, is that so many female characters populate the pages in a wide range of roles. The driver and her employer are women, the suspects include women, the side characters and the police include women. By making Megan gay, Catie Murphy neatly sidesteps the possibility of the amateur sleuth being attracted to the handsome detective (all the Irish Guards are handsome). Instead, she and her partner double date with Detective Paul Bourke, which means he is still close enough to her to take her calls and answer some questions, such as about the cause of death. Paul is dating a film actress, which is another excuse for social media use all the time. So this is a thoroughly modern story.
DEATH IN IRISH ACCENTS focuses on those few days in March when all of Ireland wears green and attends parades. But the only leprechaun you'll find is the one on the car. A fair amount of drinking occurs, so it's not really a cosy mystery. Megan Malone just can't help being inquisitive and seeking justice, no matter how much others try to restrain her. I'm looking forward to her next outing.
SUMMARY
After a long streak of avoiding murder investigations, Dublin limo driver Megan Malone thought her life had finally settled . . . but even her Irish luck can't keep her out of trouble forever.

It's been over a year since Megan found herself entangled in a murder—much to everyone's relief, including her girlfriend Jelena and Detective Paul Bourke. So when a body of a young woman quite literally lands in her lap at her favorite Dublin café, Megan tries to do the right thing and leave the crime-solving to the police so she can enjoy the St. Patrick's Day weekend. After all, she has no connection to the victim. Or does she?

Megan's latest client, world-renowned romance novelist Claire Woodward, is fascinated by Megan's own history of catching killers. Claire also just happens to be the murder victim's literary mentor. So maybe Megan can just sort of stay on the periphery of the case while trying to help out? Just a wee bit without causing too much fuss? Even Detective Bourke would approve since he has personal reasons not to trust Claire. The investigation leads Megan to the victim's writing group, who think that Claire has plagiarized the poor young lady's work. And when another member of the group is found dead, Megan will have to step up her sleuthing before the killer decides to write her off for good.
---
What do you think about this review?
Comments
1 comment posted.
Re: Welcome to Dublin in the green - where a murder has occurred

Good
(Glozing Leveret 10:10pm March 26)
Registered users may leave comments.
Log in or register now!