"Nic and Will find their way together as they begin to help heal each other."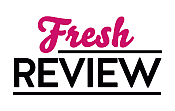 Reviewed by Angie Elle
Posted March 20, 2023

CHICK MAGNET by Emma Barry is a romance featuring two characters who are down on their luck but find healing in each other. Nic Jones is a YouTube sensation who loses the favor of her audience when her ex-boyfriend stages it to make her look unstable. Will Lund is a vet lamenting the impending loss of his clinic due to the effects of COVID on his business. But with each other, they find an unexpected friendship and solace.
This book begins with its best scene--Nic and Will traipsing through the rain trying to round up her chickens. The scene is truly hilarious and sets the tone for Will's grumpy demeanor. When Nic brings one of her chickens in to be treated by Will, it only exacerbates how surly he is when he reveals his disdain for Nic's YouTube medical advice in a callous way. Her channel, after all, revolves around her chicken brood.
Unfortunately, beyond that early scene, this book and I just did not click. The pacing was slow, I couldn't feel the chemistry between the characters, and there was way too much chicken jargon. On top of that, the build-up to Nic's confrontation with her ex-boyfriend fell flat. I was also expecting more from Will's character, but it never paid off.
As previously mentioned, I found the opening scene very entertaining, and I enjoyed how Nic stood up to Will's belittling family. I was also glad to see that they were able to believe in each other and make each other hope again. Even with the little things I did enjoy, CHICK MAGNET ended up not being a win for me.
SUMMARY
From Emma Barry comes a clever romance about a hot veterinarian and a chicken-loving influencer who can't help but ruffle each other's feathers.
Nicole Jones needs a fresh start. "Chick Nic" to millions of internet fans, the social media star and her flock of chickens bask in the spotlight—until she's publicly dumped by a YouTuber for clout. She has no choice but to round up her birds and move on.
But when one of her hens has an emergency, Nic gets her first taste of her new stomping grounds—and it isn't good. Veterinarian Will Lund is wildly attractive, yes, but he's also surly. In fact, he comes right out and calls her a menace for parading her chickens on social media.
As neighbors, Nic and Will can't exactly avoid each other. Then again, maybe they don't want to. The two can't deny their smoldering attraction, and it isn't long before late-night confessions lead to backyard shenanigans.
Is this the start of a neighborly relationship—or could something more be hatching?
---
What do you think about this review?
Comments
No comments posted.

Registered users may leave comments.
Log in or register now!