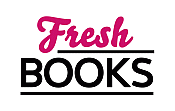 May Books for you!
"A hard-hitting novel of the Appalachia experience"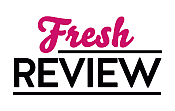 Reviewed by Clare O'Beara
Posted March 20, 2023

This strong, social-minded fiction won't appeal to everyone. Barbara Kingsolver (who used to play the keyboard in a band with Stephen King, among other writers) is good at writing the nitty-gritty of tragedy. How disaster breaks families apart, and what conditions caused the problems. DEMON COPPERHEAD is drawn from Charles Dickens' work David Copperfield, and Dickens said that David was his favourite character, carrying much of himself. Damon is a kid for the nineties generation, living through what was to become a tragedy across an entire population.
A boy called Damon is born in his mom's trailer, his father absent, family seldom referred to, in southern Appalachia. The Virginia mountains were bought by coal mines, and later in the story, red-haired Damon learns that the mine firms deliberately prevented other industries from opening, and saw that schools were underfunded to assure a steady supply of workers. To begin, Damon helps his mom, but a desperate marriage later she takes a pill too many, and Damon, nicknamed Demon, is farmed out to fostering while she's in rehab. The Crickson tobacco farm is toxic in more than one way, taking in boys for a cheque and free labour, while underfeeding them. Later in the tale, the foster family of the McCobbs double for the Micawbers in Dickens. Mr. McCobb, his wife, and his kids try to live on his get-rich-quick enterprises, with the famous line about earning more or earning less than your expenses. This coming from a man who was charging the kid rent. I don't see why Damon wouldn't ask his case worker about the rent. At one point, he earned by sorting garbage, and he had no clothes but those he wore to work.
With strong language from the start, this is a distinctly adult book, also an angry one. Barbara Kingsolver comes across as angry that living conditions and social support were so dire. That women marry out of desperation, and are then derided and abused by husbands with inferiority complexes and selfish natures. Angry, too, that an opioid epidemic stormed through the community, making people desperate to buy painkilling drugs they had been told were harmless, knocking them out of circulation, work, and life. A few kind or strong characters surface for Damon: his neighbours the Peggotts, his schoolteachers, a community nurse, and his friend Tommy who manages to avoid tragedies and joins a local paper. Some aspects are told before they would have been generally known, which must be to enlighten the reader.
DEMON COPPERHEAD is a lengthy read, and can be gripping at times, but at other times covers topics that didn't interest me, like American football. The poverty is almost unrelenting, and when Damon gets a break, it never quite feels real and secure. Nobody is going to arrive and save him; he has to save himself, if such can be done. Barbara Kingsolver grew up in rural Kentucky, so I have to take it that she describes the experience of people she knew, with the excellent idea of fitting it into the Dickens novel framework. Poverty and exploitation have always been with us, she is saying; now let's do something about it for the next generation.
SUMMARY
From the New York Times bestselling author of Unsheltered and Flight Behavior, a brilliant novel which enthralls, compels, and captures the heart as it evokes a young hero's unforgettable journey to maturity.
"Anyone will tell you the born of this world are marked from the get-out, win or lose."
Demon Copperhead is set in the mountains of southern Appalachia. It's the story of a boy born to a teenaged single mother in a single-wide trailer, with no assets beyond his dead father's good looks and copper-colored hair, a caustic wit, and a fierce talent for survival. In a plot that never pauses for breath, relayed in his own unsparing voice, he braves the modern perils of foster care, child labor, derelict schools, athletic success, addiction, disastrous loves, and crushing losses. Through all of it, he reckons with his own invisibility in a popular culture where even the superheroes have abandoned rural people in favor of cities.
Many generations ago, Charles Dickens wrote David Copperfield from his experience as a survivor of institutional poverty and its damages to children in his society. Those problems have yet to be solved in ours. Dickens is not a prerequisite for readers of this novel, but he provided its inspiration. In transposing a Victorian epic novel to the contemporary American South, Barbara Kingsolver enlists Dickens' anger and compassion, and above all, his faith in the transformative powers of a good story. Demon Copperhead speaks for a new generation of lost boys, and all those born into beautiful, cursed places they can't imagine leaving behind.
---
What do you think about this review?
Comments
No comments posted.

Registered users may leave comments.
Log in or register now!