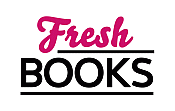 Sprouting great new books in April
"A discreet detective meets an intelligence officer in Victorian times"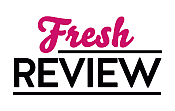 Reviewed by Clare O'Beara
Posted March 14, 2023

Lady Mary Montagu Douglas Scott, the heroine of this insightful and unusual Victorian romance, is stifled at the Buccleuch family's home. Her parents, the Duke and Duchess of Buccleuch, have invited a large number of friends to their Scottish home, Drumlanrig Castle. Lady Mary organises the moorlands shooting party, after she's come to the attention of Colonel Walter Trefusis. He finds her A MOST INTRIGUING LADY.
The two main characters are based on real historical people, about whom not much is known. As Mary did not marry during her first Season, like many titled young ladies, she demonstrates the life of a single woman. Basically; boring. She has only pin money, must attend her mother on travels, and is accompanied by a chaperone until she turns twenty-five, after which she is hardly considered marriageable anyway. To put her great talents to use, and exercise her mind, Mary turns into a subtle detective. Colonel Trefusis, whom she calls Tre, is suffering from the shock of the Crimean War, and not considered to be a good match. He works at Whitehall and is establishing the Intelligence Service. While he swiftly falls for Mary, they can't marry.
From an early adventure seeking a stolen brooch, and moving on to a firm's missing money and intelligence documents purloined by a gang of thieves, the chapters are set a few years apart. Our characters meet, feel attracted, and gracefully withdraw, until the time should be right. The movements are like a stately dance, the elegant surroundings counterbalanced by frequent chats with the working staff and a Nellie Bly-like escapade. The details are excellent, such as the outlay upon a picnic for the shooting party, and Mary's tweed skirt having a strip of leather along the hem to protect it from brambles. Sarah Ferguson, Duchess of York, is undoubtedly writing from experience, and her co-writer Marguerite Kaye is famous for the in-depth research of her many historical romances.
This is a writing partnership to be reckoned with, and I love the strong characters and the sense of women's fiction they have produced. Other historical figures are drawn upon, from the Wingfield and Wellesley families particularly, and a note at the back explains what is known and what is created to fill the gaps. A previous book, HER HEART FOR A COMPASS, began this Buccleuch Family series. A reader can jump straight into A MOST INTRIGUING LADY and pick up the story. Look forward to a sumptuous and exciting tale with characters who grow and learn.
SUMMARY
Victorian London was notorious for its pickpockets. But in the country houses of the elite, gentleman burglars, art thieves and con men preyed on the rich and titled. Wealthy victims—with their pride and reputation at stake—would never go to the police. What they needed was a society insider, one of their own, a person of discretion and finely tuned powers of observation, adept at navigating intrigue.
That person was Lady Mary Montagu Douglas Scott, the youngest child of Queen Victoria's close friends the Duke and Duchess of Buccleuch. Bookish, fiercely intelligent, and a keen observer, Mary has deliberately cultivated a mousey persona that allows her to remain overlooked and significantly underestimated by all. It's the perfect cover for a sleuth, a role she stumbles into when trying to assist a close friend during a house party hosted by her parents at their stately Scottish home, Drumlanrig Castle.
It is at this party where Lady Mary also meets Colonel Walter Trefusis, a distinguished and extremely handsome war veteran. Tortured by memories of combat, Walter, like Mary, lives a double life, with a desk job in Whitehall providing a front for his role in the British Intelligence Service. The two form an unlikely alliance to solve a series of audacious crimes—and indulge in a highly charged on-off romance.
---
What do you think about this review?
Comments
No comments posted.

Registered users may leave comments.
Log in or register now!