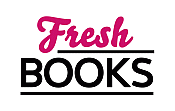 Sprouting great new books in April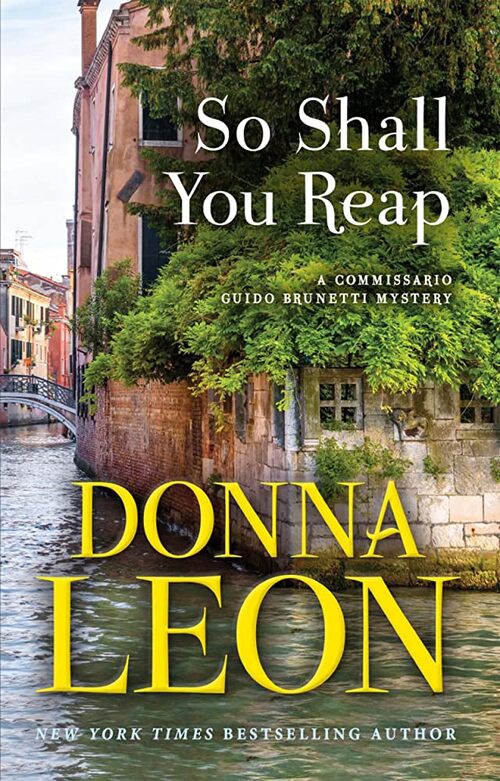 So Shall You Reap, March 2023
Commissario Brunetti #32
by Donna Leon

Atlantic Monthly Press
Featuring: Commissario Guido Brunetti; Commissario Griffoni; Signora Elettra
320 pages
ISBN: 0802162363
EAN: 9780802162366
Kindle: B0B72JWGV4
Hardcover / e-Book
Add to Wish List

Purchase
"A crime story strong on Venetian character"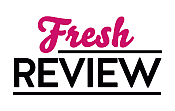 Reviewed by Clare O'Beara
Posted March 14, 2023

Commissario Guido Brunetti returns for the thirty-second book in Donna Leon's mystery series. Getting older now, Brunetti sees many changes since his youth. SO SHALL YOU REAP is set just post-pandemic, with people still avoiding close contact, but masks are not obligatory. Tourists have returned to scenic Venice, and so, it seems, has crime. Regular readers of Donna Leon will be pleased.
A Sri Lankan worker, to whom the police commissioner has spoken briefly, is found brutally stabbed and tossed in one of Venice's canals at night. The efforts of searching for and retrieving the body, the respect shown by boatmen, police and doctor alike, are well described. With a crime established, Brunetti and his sidekick Vianello, new female officer Commissario Griffoni, and organising wizard Signora Elettra begin the work of establishing who the man was – an undocumented immigrant from South Asia – and why he was living as a caretaker in a small house belonging to a formerly grand palazzo. Could this have been a random killing, or had the mild-mannered man somehow made an enemy? Something Brunetti knows is that one death leads to another.
As I mentioned, times have changed. The first section of the story actually deals with a separate issue about the quiet police officer Alvise being arrested in another district for attending a gay rights rally. Brunetti, his wife Paola, and their teenage children wonder what they really know about people familiar to them, and how hard it has been for Alvise to hide his identity. Italian culture is synonymous with machismo, but not in the Brunetti household, as Paola is a college lecturer with strong opinions. Other daily crimes reported in Venice include the usual pickpocketing and art theft.
Much remains the same; Brunetti has given up hoping for a change of his superior, as Venice seems a kind of backwater in the Italian police force. Traipsing around the Renaissance city, our detective does more interviewing than chasing, and more social connecting than fingerprinting or DNA testing. He drinks less wine than in previous tales, but does as much speculating about property prices as ever. While Donna Leon's artful crime stories may each be read as standalones, SO SHALL YOU REAP is I think a little too scattered and past-looking for a new reader, who should start with one of the earlier books in this long-running series. As ever, the novel is strong on Venetian character and low on outside influence, meaning that a crime affecting an immigrant is all the more puzzling. As you will plant, SO SHALL YOU REAP – whether in kindness or in malice.
SUMMARY
In the thirty-second installment of Donna Leon's bestselling series, a connection to Guido Brunetti's own youthful past helps solve a mysterious murder
On a cold November evening, Guido Brunetti and Paola are up late when a call from his colleague Ispettore Vianello arrives, alerting the Commissario that a hand has been seen in one of Venice's canals. The body is soon found, and Brunetti is assigned to investigate the murder of an undocumented Sri Lankan immigrant. Because no official record of the man's presence in Venice exists, Brunetti is forced to use the city's far richer sources of information: gossip and the memories of people who knew the victim. Curiously, he had been living in a small house on the grounds of a palazzo owned by a university professor, in which Brunetti discovers books revealing the victim's interest in Buddhism, the revolutionary Tamil Tigers, and the last crop of Italian political terrorists, active in the 1980s.
As the investigation expands, Brunetti, Vianello, Commissario Griffoni, and Signora Elettra each assemble pieces of a puzzle—random information about real estate and land use, books, university friendships—that appear to have little in common, until Brunetti stumbles over something that transports him back to his own student days, causing him to reflect on lost ideals and the errors of youth, on Italian politics and history, and on the accidents that sometimes lead to revelation.
---
What do you think about this review?
Comments
No comments posted.

Registered users may leave comments.
Log in or register now!