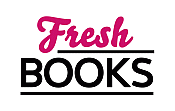 Sprouting great new books in April
"In this thriller, the alligators are not confined to the swamps."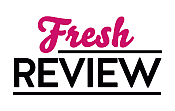 Reviewed by Clare O'Beara
Posted March 2, 2023

Suspense | Thriller Political | Thriller Domestic
A long-running thriller series features Joe DeMarco who reports to John Mahoney, the Speaker of the House. While some of the action is set in Washington, DC, the tale starts with a chilling situation in the Everglades. "Alligator Alley" is a major road with swampy land on both sides.
Andie Moore, a young Department Of Justice staffer, was sent to Florida to check up on two middle-aged, middle-competent FBI agents named McIntyre and McGruder. The men had worked a case of Medicare fraud here, in which Lenny and Estelle Berman forged doctor signatures at their retirement home for seniors, and defrauded to the tune of fifteen million dollars. At this point, the money has vanished, and the FBI agents failed to make the case stick. Now, Andie suspects the Berman couple is also going to vanish, and she decides--unwisely--to get proof, and loses her life.
Henry Cantor, a military veteran and Andie's boss, is devastated when his employee is killed, and requests aid from the Speaker, as he does not trust the FBI at present. DIA agent Emma (who isn't given a surname) and Joe DeMarco are assigned the trip. Joe is happy to pack his golf clubs. Emma contacts a computer expert, Neil, and gets straight to work. With scenic locations in Naples and Collier County, golf courses, marinas, and swamps, the story plays out in a sequence of action and plotting that kept me hooked. Either someone is conspiring or they are checking prospective murder locations or they are examining bodies. The pace never lets up and the stakes, already high, keep rising.
A few of the tensions in the tale arise from civil service pensions not looking like enough. Whether people are greedy, or the state needs to add to its enormous superannuation fund payout, or people should be helped with the cost of living in retirement, I don't know. But while no one needs a top-range fishing yacht, no one seems to think it strange to resent the size of pension to which they are entitled. A good crime writer introduces social commentary, and Mike Lawson admirably gets into the heads of characters good, bad, and in between. He shows us why people would do what they want to do, even after thirty years of dedicated service. Crime doesn't pay, is the motto, but those chasing crooks see crime paying well all the time.
If you have not read the previous books, as I have not, ALLIGATOR ALLEY does refer to earlier cases but is perfectly readable as a standalone. Joe DeMarco takes a back seat to Emma, but it's good to show a woman in the lead, as all too often women are just victims in thrillers. This gritty adventure by Mike Lawson places women in many roles and provides much food for thought. I would say, don't feed the alligators, but not all these alligators live in the swamp.
SUMMARY
Joe DeMarco likes to call himself a troubleshooter. It sounds better than "bagman" or "fixer." With more than a decade of troubleshooting under his belt on behalf of John Mahoney, the Speaker of the House, DeMarco has seen his fair share of dangerous situations.
When Andie Moore, a 23-year-old working in the DOJ's Inspector General's Office, is murdered in cold blood in Florida's Everglades, it falls on DeMarco to get to the bottom of things. Paired with Emma, an enigmatic, retired ex-spy with seemingly endless connections in the military and intelligence communities, they venture south to the scene of Andie's murder: Alligator Alley.
DeMarco and Emma waste no time in identifying a two suspects—a pair of crooked, near-retirement FBI agents named McIntyre and McGruder. But as they keep digging, it becomes clear that these FBI agents weren't acting alone, and that this goes much deeper than just the murder of an innocent 23-year old woman.
---
What do you think about this review?
Comments
No comments posted.

Registered users may leave comments.
Log in or register now!