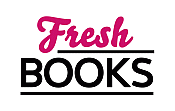 Sprouting great new books in April
"Tensions rise in this legal and tech thriller, with a young playwright caught in the middle"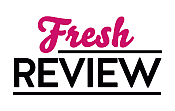 Reviewed by Clare O'Beara
Posted March 1, 2023

Kate Gamble is the main character in a book filled with ruthless men, the latest thriller from legal crime writer James Grippando. CODE 6 follows Kate, who is still at law school, studying to please her family, in case her aspiration to be a dramatist doesn't work out. The stage is ruthless, too. But the corporate world seems safe and regulated. Kate's mother Elizabeth, however, has had enough of her battle with alcoholism and an indifferent husband. A tragedy occurs which sparks a chain of events.
Kate's father is Christian Gamble, CEO of Buck Technologies, an IT firm quoted on the stock market. All the job titles and in-house rivalries didn't mean much to me, so I just focused on personalities, few of whom appealed. A good guy is coder Patrick Battle, who mentions a secret project to Kate in her first week at the office and promptly gets sent on a venture camp in Central America. Noah, a former boyfriend of Kate's, is now with the Justice Department and he arrives to conduct a cybersecurity audit of the firm. Well, Buck Technologies does business with state agencies.
We also get to meet a woman prison inmate, Sandra Levy, who had been suspected of stealing tech, spying, and having an affair with Christian Gamble. The prison visitations seemed to draw out the story and the background divulged kept getting switched, changing the story as it progressed. Irving Bass is a play producer who is moody, mean, and perhaps hoping Kate's family would finance her play. I did wonder why Kate wouldn't write a novel, as she had no control whatsoever over her script. Jeremy Peel, stand-offish chairman of the board, is interested in Kate only when she looks likely to beg, buy or steal secret code from the firm. Why this is, you'll have to read the tale to discover.
Several glimpses of history are worked in to CODE 6, in order to demonstrate the ill-uses of too much data in the past. People do not realise how much can be known about them, and how it can potentially be used against them. James Grippando has gone light on the legalese and changes the setting several times to get us out of Washington, although the theatre and a courtroom have a lot in common. There's a good deal of violence and menace throughout CODE 6, as the author is compressing the theoretical and vast down to a handful of people to show us the potential for harm. I'd have preferred some genuine safeguards and good outcomes had been presented. Maybe that's for the next book.
Learn more about Code 6
SUMMARY
Harper Lee Prize winner and New York Times bestselling author James Grippando returns with a bold new thriller that asks at what price do we open our lives to Big Data.
Aspiring playwright, Kate Gamble, is struggling to launch a script she's been secretly researching her entire life, mostly at the family dinner table. Her father is Christian Gamble, CEO of Buck Technologies, a private data integration company whose clients include the CIA and virtually every counter-terrorism organization in the Western World. Kate's father adores her, and a play about the dark side of Big Data would be the ultimate betrayal in his eyes. But Kate is compelled to tell this story—not only as an artist exploring the personal information catastrophe that affects us all, but as a daughter trying to understand her mother's apparent loss of purpose, made even more disturbing by the suicide note she left behind: I did it for Kate.
Then Patrick Battle comes back into her life, changing everything she has ever thought about her play, her father, and her mother's tragic death. Patrick is a childhood friend, but he is now Buck's golden boy with security clearance to the company's most sensitive projects. When Buck comes under investigation by the Justice Department and Patrick suddenly goes missing, Kate doesn't know who to trust. A phone call confirms her worst nightmare: Patrick has been kidnapped, and the ransom demand is "Code 6"—the most secret and potentially dangerous technology her father's company has ever developed.
Kate's fight to bring Patrick home safely reveals a conspiracy and cover up that may implicate one of the most powerful executives in the tech industry, while the development of Kate's play unleashes family secrets and the demons behind her mother's cryptic final note. The two paths converge in explosive fashion, leading to a shocking and terrifying discovery that puts Kate and Patrick in the crosshairs of forces who will stop at nothing to control Code 6.
---
What do you think about this review?
Comments
No comments posted.

Registered users may leave comments.
Log in or register now!