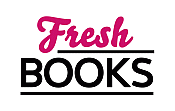 Fall into September books you'll love
"Academic rivalry meets magical abduction in a wintry tale"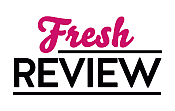 Reviewed by Clare O'Beara
Posted February 23, 2023

I thoroughly enjoyed this romp across a bleak Scandinavian island in search of the faerie folks. Emily Wilde is a Cambridge professor, determined to make her name and publish more papers and books about the varieties of Fae which are known to exist. EMILY WILDE'S ENCYCLOPAEDIA OF FAIRIES is presently a stack of notes, but the Fae are not always cooperative.
If you love the Natural History of Dragons books by Marie Trent, you will also relish this smaller-scale but spooky, dangerous, and detailed, more modern novel. Emily's character is a gentle mockery of overly academic people, who aren't good at socialising and think of every new terror as an interesting footlight in their research. Emily expects to spend a few months exploring the village of Hrafnsvik and its mountainsides alone--but for non-helpful locals and her large dog, Shadow. However, a fellow Cambridge Fellow, Wendell Bambleby, turns up before long, accompanied by a couple of students whose job it is to carry his bags and make his food. Wendell likes his home comforts, but perish the thought that Emily might make a new discovery about the Hidden Ones, as the locals name the Fae. He could not take that risk.
The bleak winter and mountainsides are equal characters because the courtly fae here enjoy the snow and skating on ice, while the humble fae live near pools and crave bearskin cloaks. Emily needs to use all her research to date to make sense of some riddles and help the villagers lift a terrible curse. Is Wendell going to help, hinder, or just complain about everything? I had a good laugh, I guessed some outcomes but not others, and found similarities to Naomi Novik's European-based winter fantasy SPINNING SILVER.
Some readers who just want magic and battles may find the research side slows down the story. For those of us who have read plenty of fast-paced fantasy and want something different, Heather Fawcett's work hits the mark. EMILY WILDE'S ENCYCLOPAEDIA OF FAIRIES is projected to be the first in a series about Emily Wilde, and I look forward to reading the next book, which I expect will follow the lady on more travels to somewhere warmer. After all, an encyclopaedia is never finished. Even one about the Fae.
SUMMARY
Cambridge professor Emily Wilde is good at many things: She is the foremost expert on the study of faeries. She is a genius scholar and a meticulous researcher who is writing the world's first encyclopaedia of faerie lore. But Emily Wilde is not good at people. She could never make small talk at a party—or even get invited to one. And she prefers the company of her books, her dog, Shadow, and the Fair Folk to other people.

So when she arrives in the hardscrabble village of Hrafnsvik, Emily has no intention of befriending the gruff townsfolk. Nor does she care to spend time with another new arrival: her dashing and insufferably handsome academic rival Wendell Bambleby, who manages to charm the townsfolk, get in the middle of Emily's research, and utterly confound and frustrate her.

But as Emily gets closer and closer to uncovering the secrets of the Hidden Ones—the most elusive of all faeries—lurking in the shadowy forest outside the town, she also finds herself on the trail of another mystery: Who is Wendell Bambleby, and what does he really want? To find the answer, she'll have to unlock the greatest mystery of all—her own heart.
---
What do you think about this review?
Comments
No comments posted.

Registered users may leave comments.
Log in or register now!