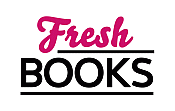 Spring for these books in March
"A chilling murder case in the heat of Hawaii"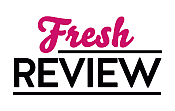 Reviewed by Clare O'Beara
Posted February 2, 2023

Horror | Thriller Police Procedural
A Hawaiian police procedural was all I needed to know before grabbing a copy of this second in the 'Dark Paradise Mystery' series. THE BONE FIELD starts with police detective Kali Māhoe, overseeing a dig in a field where remains have been found. The chilling scene worsens as the search is widened and more remains are unearthed.
The first body had been placed in a buried refrigerator, as a headless skeleton with a carved pineapple replacing the missing skull. I didn't think that was really required, given the location was an abandoned, failed pineapple plantation and factory on Maui. But later the carving provides a clue which links to another place. The word gets out and people are afraid of a serial killer, though the deaths were not recent. Chad Caesar, an out of work actor reinventing himself as a podcaster and crime vlogger, is quickly on the spot, which requires long boat trips around the island chain. Kali is proud of her heritage and native cultural legends, and doesn't want Chad stating untruths. She's also under orders to protect the tourist trade.
The location is a major factor, with some local history of pineapple growing, and feral pigs and chickens. Speaking of chickens, there's organised cruelty as a thorn in the cops' sides. Kali also has a young woman visitor who shows that darkness can be present anywhere. The first book was called The Fire Thief, focusing on the popular image of surfers on the islands. Visiting Hawaii is expensive, and tourists can bring trouble – or walk into it. While I had not read that instalment, Debra Bokur has written her mysteries as standalones, so it was easy to dive in to the story. The police department we see has a small staff and many of the resources we'd expect, such as DNA analysis, but it is still in the process of developing a layered approach to major crimes. The need to respect traditional culture is shown, blended with tolerance of the many cultures now making their homes in the Islands. Attitudes to women have also moved on these days.
THE BONE FIELD is readable, chilling and plausible, with many sad notes. In spite of the glorious Hawaiian sun. I'll be reading more from Debra Bokur.
SUMMARY
Kali Māhoe, Hawaiian cultural expert and detective with the Maui Police Department, has been called to a bizarre crime scene. In the recesses of a deep trench on Lana'i Island, a derelict refrigerator has been unearthed. Entombed inside are the skeletal remains of someone buried decades ago. Identification is a challenge. The body is headless, the skull replaced with a chilling adornment: a large, ornately carved wooden pineapple.

The old field soon yields more long-buried secrets, and Kali is led along an increasingly winding path that brings to light an unlikely suspect, an illegal cock-fighting organization, and a strange symbol connected to a long-disbanded religious cult. Her task is to dispel the dark shadows lingering over the Palawai Basin plains, and to solve a puzzle that no one wants exposed by the bright, hot tropical light.

To discover the answer, Kali will be drawn deeper in the mysteries of the island's ancient legends—stories that tell of an enraged rooster god and man-eating monsters. For Kali, a detective of sound logic and reason, it's not easy to consider the unknown for explanations for what appears to be a series of illogical links in a twisting chain of deadly events. Or safe. Because the dormant pineapple fields of Lana'i have yet to give up their darkest and most terrifying secrets.
---
What do you think about this review?
Comments
1 comment posted.
Re: A chilling murder case in the heat of Hawaii

rgrghtgh
(Alutech Panels 5:12am February 5)
Registered users may leave comments.
Log in or register now!