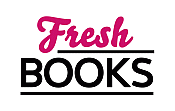 Spring for these books in March
"An orchard romance for all seasons"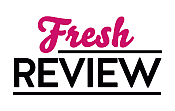 Reviewed by Clare O'Beara
Posted February 1, 2023

An Amish romance that covers the Vietnam War is unusual, and this one really is a book for all seasons. The orchard tended by Ellie Hostetler and her twin brother, Evan, was planted by their grandparents, and all her family expects Evan to take over from their father. Through feast days and work days, we follow the orchard around a full cycle and learn the effect that the war had on the Amish community of Lancaster County.
Protesting against the Vietnam War in their own way, conscientious objectors in the community have to be baptized and committed to their peaceful faith. But Evan has delayed, due to his friendships with Englisch families. He has his reasons but his family fears they will lose him to the Army or just to the outside world. When the draft numbers are drawn, Evan has to go, and the family can only trust in their faith that they will see him again. The rest of the Amish don't think well of Evan for going to war, while their withdrawn status arouses resentment among men outside of the community whose sons or brothers are being drafted. Seems like the Hostetlers can't win.
The 1970s were a slower, gentler time for all of us, but especially here, with letters and newspapers the main forms of communication shown, and no labour-saving devices in the kitchen. The apple orchard flowers gloriously each spring and the fruits ripen for wonderful bounty and converge with the peach harvest so extra workers are hired. But mainly the family does the tending, and I love that Ellie comes into her own in her twin's absence and starts running the sale of goods as well as baking pies and brewing cider. We also see the cycle of generations as Ellie's Dawdi, her grandad, tells her about his Great War experience.
The attitudes shown by young people inside and outside the community are probably all too real, as romances start, falter and fail, and new opportunities arise for love. Families are close-knit and the young folks attend a great deal of fun social events. The advice constantly given to those troubled, "pray on it," seems inadequate, but time and experience tend to help matters work out for the best. This slower-paced tale won't please those looking for a quick read, but I was delighted, and as I love trees, Beverly Lewis, who was raised in Lancaster County, had my interest in THE ORCHARD. If you gift this book to someone who enjoys historical romance, you're onto a winner.
SUMMARY
For generations, Ellie Hostetler's family has tended their Lancaster County orchard, a tradition her twin brother, Evan, will someday continue. Yet when Evan's draft number is called up in the lottery for the Vietnam War, the family is shocked to learn he has not sought conscientious objector status, despite their Old Order Amish belief in non-resistance. The faraway war that has caused so much turmoil and grief among their Englisher neighbors threatens too close to home.

As Evan departs for boot camp, Ellie confides her disappointment toSol Bontrager, the brother of her best friend and cousin to her new beau, Menno. In contrast to Evan, Sol is a conscientious objector. Despite Ellie's attraction to Menno, she finds herself drawn to Sol's steady presence as they work together in the orchard. Suddenly, it feels as if everything in Ellie's world is shifting, and the plans she held so dear seem increasingly uncertain. Can she and her family find the courage to face a future unlike any they could have imagined?
---
What do you think about this review?
Comments
No comments posted.

Registered users may leave comments.
Log in or register now!