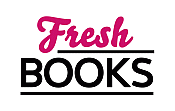 Spring for these books in March
"A remarkable work of historical fiction... thought-provoking, powerful, and absorbing."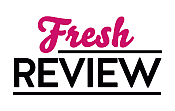 Reviewed by Evie Harris
Posted January 26, 2023

Lizzie and Sofie met in Huntsville in 1950. They were both there because of their husbands' work. Sofie's husband was brought to America from Berlin after WW II ended because he was a rocket scientist. Very few knew the truth about his and Sofie's life under Nazi domination. Lizzie's husband was his supervisor and when she was asked to attend a party welcoming the German scientist's families Lizzie made her contempt for the Germans obvious. From that day forward, things got worse.
On the surface, the two women appeared to be very different. By the conclusion of THE GERMAN WIFE, we are not so sure about that. Kelly Rimmer has crafted a thoughtful portrait of two women trying to come to terms with the difficult choices and decisions they have made. They were resilient survivors, in their own ways, doing what they had to do to protect those they love. The author excels at creating dramatic and emotional scenes. Readers are granted a front-row seat into the lives of the protagonists and their intricate insights.
I found THE GERMAN WIFE to be a remarkable work of historical fiction. It is thought-provoking, powerful, and absorbing. Highly recommended.
SUMMARY
Berlin, Germany, 1930—When the Nazis rise to power, Sofie von Meyer Rhodes and her academic husband benefit from the military ambitions of Germany's newly elected chancellor when Jürgen is offered a high-level position in their burgeoning rocket program. Although they fiercely oppose Hitler's radical views, and joining his ranks is unthinkable, it soon becomes clear that if Jürgen does not accept the job, their income will be taken away. Then their children. And then their lives.

Huntsville, Alabama, 1950—Twenty years later, Jürgen is one of many German scientists pardoned and granted a position in America's space program. For Sofie, this is a chance to leave the horrors of her past behind. But when rumors about the Rhodes family's affiliation with the Nazi party spread among her new American neighbors, idle gossip turns to bitter rage, and the act of violence that results tears apart a family and leaves the community wondering—is it an act of vengeance or justice?
---
What do you think about this review?
Comments
No comments posted.

Registered users may leave comments.
Log in or register now!