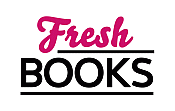 Sweet Reads in February
"A poignant, haunting, and thought-provoking story"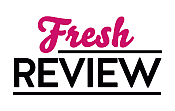 Reviewed by Evie Harris
Posted January 24, 2023

One day Penny was living in the apartment she had occupied for decades. This was her home and she was comfortable. She knew she was aging and she faced this the best she could. She felt she was managing until it was decided she wasn't. Suddenly and abruptly, she is taken from her home to an assisted living home named Six Cedars. Supposedly this was prearranged by her long-term partner who had predeceased her. She has no recollection of agreeing to this. Six Cedars housed only three other residents, the owner, and one other employee. Initially, she thrived there but things began to worry her. She suspected something sinister was in place. Was she right or were her cognitive skills fading?
Skillfully and compassionately told, Iain Reid provides an in-depth look into the life of a woman aging as she was trying to understand her new world in WE SPREAD. How does one adjust to leaving almost everything behind that has surrounded you for decades and moving into a totally foreign environment? New relationships develop and even though they might be short-lived, perhaps that was better than not having them at all. The concept of time is examined as well. Is more always better? Readers follow along as Penny experiences a constant struggle with trying to know what was real and what wasn't. The one certainty is that she knows what she wants.
I found WE SPREAD to be a poignant, haunting, and thought-provoking story. It is well worth reading. Highly recommended.
SUMMARY
Penny, an artist, has lived in the same apartment for decades, surrounded by the artifacts and keepsakes of her long life. She is resigned to the mundane rituals of old age, until things start to slip. Before her longtime partner passed away years earlier, provisions were made, unbeknownst to her, for a room in a unique long-term care residence, where Penny finds herself after one too many "incidents."
Initially, surrounded by peers, conversing, eating, sleeping, looking out at the beautiful woods that surround the house, all is well. She even begins to paint again. But as the days start to blur together, Penny—with a growing sense of unrest and distrust—starts to lose her grip on the passage of time and on her place in the world. Is she succumbing to the subtly destructive effects of aging, or is she an unknowing participant in something more unsettling?
---
What do you think about this review?
Comments
No comments posted.

Registered users may leave comments.
Log in or register now!