"What are the Jules family secrets?"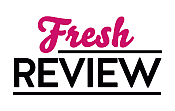 Reviewed by Evie Harris
Posted January 24, 2023

Small Town | Fiction Family Life
Ella Jules was sent to live at the Beechwood Institute when she was eight. A decision had been made that this was the right thing to do. Now, thirty-two years later, the facility is closing. Ella's mother wants her to move home. Why? The Jules's five other children are horrified and they gather at the family home for a reunion visit with Ella with the hope of talking their mother out of this idea. None of them could have foreseen what actually did happen.
THE PRECIOUS JULES by Shawn Nocher is told in the past and the present which gives readers a chance to know the characters quite well. Nocher expertly handles the large cast of characters who have been given strong voices. It might be said that perhaps Ella has the strongest voice of them all. Even though they are flawed, they are a primarily compelling group. It is made clear that their memories and perceptions of what life was like when Ella lived at home vary. In a very real sense, her presence and absence have impacted the family for decades. As the story progresses, deep emotions are exposed and shocking secrets are revealed. And, finally, there are answers to what were once unanswered questions.
I found THE PRECIOUS JULES to be beautifully told. It is an exploration of a family coming to terms with the past, the present, and what the future will look like. Filled with emotion, this story is moving and well worth reading. Highly recommended.
SUMMARY
After nearly two hundred years of housing retardants, as they were once known, the Beechwood Institute is closing the doors on its dark history, and the complicated task of reassigning residents has begun. Ella Jules, having arrived at Beechwood at the tender age of eight, must now rely on the state to decide her future. Ella's aging parents have requested that she be returned to her childhood home, much to the distress of Ella's siblings, but more so to Lynetta, her beloved caretaker who has been by her side for decades. The five adult Jules children, haunted by their early memories of their sister, and each dealing with the trauma of her banishment in their own flawed way, are converging on the family home, arriving from the far corners of the country -- secrets in tow -- to talk some sense into their aging parents and get to the root of this inexplicable change of heart.
---
What do you think about this review?
Comments
No comments posted.

Registered users may leave comments.
Log in or register now!