"Guest House or House of Horrors"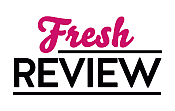 Reviewed by Evie Harris
Posted January 23, 2023

Thriller Domestic | Thriller Psychological
Finally, it has happened: Victoria is pregnant, and now, close to the due date, she insists on a mini vacation. Jamie is hesitant but agrees to go. Little does he know what lies ahead. An older couple, Fiona and Barry own the guest house Victoria has chosen and at first, they seem amicable and gracious. Things change quickly and the guest house becomes a house of horrors. But, why?
After starting THE GUEST HOUSE by Robin Morgan-Bentley, forget about working, doing laundry, cooking, or doing any other daily tasks. I found it impossible to put this book down. There is great character development. Especially with Victoria and Fiona, the author provides a unique examination of women who are flawed and fascinating. From the beginning of the narrative, there is a real sense of dread. Nothing about this story is predictable. Well-plotted and filled with shocking revelations that are almost beyond belief, the story moves very quickly. It races towards a conclusion that can leave readers asking themselves how well we know those closest to us. . .
I found THE GUEST HOUSE to be a masterfully told and gripping thriller. For those who want a story they can become immersed in, this is that story. Highly recommended.
SUMMARY
Jamie and Victoria are off for a last quick vacation before the arrival of their first baby. The remote country guesthouse Victoria chose seems like the perfect retreat—miles away from the distractions of work and their regular life. And the older couple that run the establishment, Barry and Fiona, are more than accommodating.
But when Jamie and Victoria awake on their first morning, they find the house deserted. Barry and Fiona are nowhere to be seen. All the doors are locked. And their cell phones and car keys have disappeared.
They have no way out and no way to call for help and the contractions are getting stronger.
---
What do you think about this review?
Comments
No comments posted.

Registered users may leave comments.
Log in or register now!