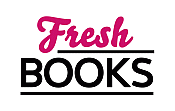 Sweet Reads in February
"Who killed the It Girl?"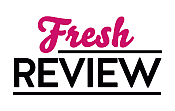 Reviewed by Evie Harris
Posted January 23, 2023

Thriller Psychological | Mystery | Suspense
April really was an "it girl." She had it all: youth, brains, beauty, and money. She could be kind and generous, but she had another side. Ten years ago Hannah met her at Oxford because they were suite mates. April and Hannah became friends despite April's quirks. Will, Hugh, Emily and Ryan joined them to form a group. By the second term, April had been murdered and a school porter was found guilty of killing her. Now, ten years later Hannah and Will are married and expecting a baby. The porter accused of murdering April, who had maintained his innocence all those years, has died in prison and a journalist contacts Hannah about the case saying he has reason to believe the man might have been innocent. After all, Hannah's testimony helped with the conviction. Could she have made a mistake?
What follows is a tale about a woman who has doubts and concerns about what she saw that night or what she thought she saw. Hannah has been plagued by this case for a decade and now undertakes her own investigation risking both her own and her unborn child's well-being.
Artfully crafted and constructed, THE IT GIRL by Ruth Ware is a suspense-filled story populated with carefully constructed characters. They are all flawed, quirky, and not quite who they seem. The narrative is told in "before" and "after" time settings, giving readers a clear picture of the impact of the crime. Whenever Hannah thinks she has uncovered the truth about what happened that awful night, she finds she is mistaken and when she does finally learn the truth, the story takes a shocking twist.
I found this book to be a deep and probing psychological thriller. Well-written and memorable, THE IT GIRL is well worth reading. Highly recommended.
SUMMARY
Vivacious, bright, occasionally vicious, and the ultimate It girl, she quickly pulled Hannah into her dazzling orbit. Together, they developed a group of devoted and inseparable friends—Will, Hugh, Ryan, and Emily—during their first term. By the end of the second, April was dead.

Now, a decade later, Hannah and Will are expecting their first child, and the man convicted of killing April, former Oxford porter John Neville, has died in prison. Relieved to have finally put the past behind her, Hannah's world is rocked when a young journalist comes knocking and presents new evidence that Neville may have been innocent. As Hannah reconnects with old friends and delves deeper into the mystery of April's death, she realizes that the friends she thought she knew all have something to hide…including a murder.
---
What do you think about this review?
Comments
No comments posted.

Registered users may leave comments.
Log in or register now!