"A fool, a plot and a murder; life at the court of Henry VIII"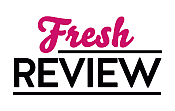 Reviewed by Clare O'Beara
Posted January 18, 2023

LGBTQ Mystery | Mystery Historical
The first King's Fool mystery novel, COURTING DRAGONS by Jeri Westerson features the larger-than-life monarch, Henry VIII. Here he is a young, fit, king, tired of his first wife and determined to marry his second. In order to show all the facets of life at the Court we follow an entertainer and sometimes spy; Will Somers the Court Jester. COURTING DRAGONS builds on this real historical character, who left the farm for finery at age twenty and never looked back.
The dignified Queen Catherine of Aragon has borne a daughter and Henry famously wanted sons. Lady Anne Boleyn is being provided with every luxury while Henry attempts to get a divorce. Will Somers calls her Nan Bullen, as spellings were not strictly applied yet. Henry brought the medieval days to an end and began the renaissance, with his patronage of the arts; music, poetry, and drama especially, and the jester was in his favour. But murder is being plotted.
Jeri Westerson has painted Will Somers as something of the Freddie Mercury of his day, tumbling between beds and indiscriminate about male or female partners. Marion, a court seamstress and the illegitimate daughter of Lord Heyward, has decided that Will is her choice, fully knowing that his choice in partners would be condemned by church and law. Spanish ambassador, Don Gonzalo de Yascar, is here to support the Queen and make a peaceful resolution, but he and Will catch each other's eyes and have a secret tryst. This leaves Will in a sticky situation when Don Gonzalo is murdered.
Other major figures making an appearance are Thomas Cromwell and Cardinal Wolsley, discussing the great matter of the upcoming divorce. While the variety is excellent, the potential for using actual figures is limited in a crime story, because we know who did or didn't die. So inventing people who are based on the sort of people who would have been present, is a safe way to tread in COURTING DRAGONS.
Fools, bards, and strolling players; from such people we later gained Shakespeare who entertained Henry's daughter, Queen Elizabeth. They had a measure of political freedom based on satire and comedy, and as long as they kept the wealthy patrons laughing, they were safe. But Will knows that favour can easily turn to disfavour, and he might also be made use of by those who know he is close to Henry. Can his motley costume preserve his skin? We'll have to keep reading the series to find out more.
SUMMARY
Introducing Will Somers, the king's jester but nobody's fool in this exuberant, intriguing and thoroughly entertaining mystery set in Tudor England – the first in a new series from the author of the critically acclaimed Crispin Guest Medieval Noir series.
1529, London. Jester Will Somers enjoys an enviable position at the court of Henry VIII. As the king's entertainer, chief gossip-monger, spy and loyal adviser, he knows all of the king's secrets – and almost everyone else's within the walls of Greenwich Palace.

But when Will discovers the body of Spanish count Don Gonzalo while walking his trusted sidekick Nosewise in the courtyard gardens, and a blackmail note arrives soon after demanding information about the king, is one of his own closely guarded secrets about to be exposed? Trouble is afoot at the palace. Are the king's enemies plotting a move against him? Will must draw on all his wit and ingenuity to get to the bottom of the treacherous and deadly goings-on at the court before further tragedy strikes . . .
---
What do you think about this review?
Comments
No comments posted.

Registered users may leave comments.
Log in or register now!