"Puppies for the Win!"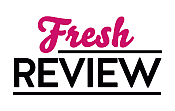 Reviewed by Jennifer Rummel
Posted January 6, 2023

Women's Fiction | Small Town | Western
Charlotte is single--again. Every man she dates she swears will turn into Mr. Darcy. But instead, they remain grumpy and unlikeable. So, she's swearing off men and getting a puppy instead. Her puppy will love her unconditionally. She's new to raising a puppy, but luckily she can ask her neighbor George for some tips.
George moved to the area a year and a half ago. He's tired of being the new guy in town. He's had feelings for Charlotte the entire time, but it's never been the right time to share them. And it's certainly not now when she talks about her plan to swear off men.
Instead, the two become good friends. Could it ever turn into something more?
PRIDE & PUPPIES by Lizzie Shane is a nod to Jane Austen. At first it seems like a Pride and Prejudice story, but in actuality it's an Emma retelling with a friends to lovers trope. This charming book is the fourth book set in the Pine Hollow small town series that's filled with friendship, romance, and puppy fun.
SUMMARY
Struggling to find her modern-day Mr. Darcy, a Jane Austen fan gets more than she bargained for when she swears off men and adopts an adorable puppy.

Dr. Charlotte Rodriguez is single—again—and she blames Jane Austen. She made brooding, aloof men sound oh sodreamy. But after years of failing to find her own Mr. Darcy, Charlotte decides it's time to swear off dating. She's going to lavish all her love and affection on someone who actually deserves it: her new puppy, Bingley.

And there's no one better to give her pet advice than her neighbor and coworker George Leneghan. He's quiet and patient and, best of all, way too sweet to ever be her type. But as their friendly banter turns flirty, the unimaginable happens—Charlotte starts catching feelings.

Just as Charlotte is trying to untangle what it is she truly wants, George announces he's contemplating a cross-country move. Suddenly, Charlotte wonders if she's kept her soulmate in the friend zone so long that she's entirely missed her chance at a happily ever after. Dear Reader, could it be possible she's had it wrong all this time?

---
What do you think about this review?
Comments
No comments posted.

Registered users may leave comments.
Log in or register now!