"Romance and Revenge"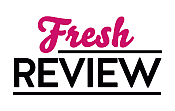 Reviewed by Jennifer Rummel
Posted December 30, 2022

Gemma Ripley is frustrated. She can't uncover any news about Prince Milo. She can't figure out his next plan of attack, which means she can't begin to counteract him. With the gladiator tournament coming to Andarvi, she's running out of time.
While she plays the role of the princess in public, in private, she's scurrying around trying to unearth the slightest hint of a plan. She knows Milo has a trick up his sleeve and she's not going to rest until she saves her kingdom--even if means killing herself in the process.
CONQUER THE KINGDOM is the third book in the romantic fantasy Gargoyle Queen trilogy by bestselling author Jennifer Estep. Readers will be turning pages quickly amidst the action and the danger Gemma and Leo face. The ending will leave readers very satisfied while hinting at the next trilogy.
SUMMARY
Magic reigns, plots abound, and a new love might not conquer all, in this must-read finale to the epic Gargoyle Queen trilogy by international bestselling author Jennifer Estep.
Time is running out for crown princess Gemma Ripley. Despite being a cunning spy and a powerful mind magier, Gemma hasn't been able to track down the most dangerous enemy her kingdom of Andvari has ever seen. Adding to her worries is the Sword and Shield tournament. With gladiators flocking to the capital city of Glanzen, Gemma can't tell who is friend—or foe.
Determined to protect Andvari at any cost, Gemma hatches a bold plan, but things aren't what they seem. Soon, everything she holds dear is being threatened, including her burgeoning relationship with Prince Leonidas Morricone.
With the kingdom she holds dear slipping through her fingers, Gemma will have to conquer her fear and unlock the true secret of her magic—or watch her friends and family die and her beloved Andvari fall . . .
---
What do you think about this review?
Comments
No comments posted.

Registered users may leave comments.
Log in or register now!