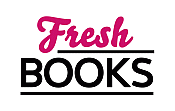 Cuddle up with a great read in November
"Rosie, a mechanic and driver, is set to trap a spy"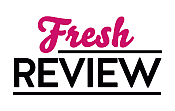 Reviewed by Clare O'Beara
Posted November 8, 2022

Romance Suspense | Suspense Women Sleuth | Suspense Historical
Rosie Sinclair is a uniformed Army driver stationed at Cottisbourne Park, based on real-life Bletchley Park. This secret installation was home in 1944 to THE CODEBREAKER GIRLS and of course, some of the Allies' brightest men. Here the codebreakers attempt to decipher German messages sent in Morse code. The Germans were using a new invention called the Enigma machine, here referred to as the Endeavour.
Major-General Kingsley-Flynn arrives from Whitehall at the behest of a friend, Professor Hale, who suspects someone may be a mole passing secrets in code to Germany. However, Professor Hale is murdered, and the Major decides that as Hale trusted his driver more than most of the staff, Rosie will be his assistant. The Major has the nickname Bluff, and Rosie in the heightened tensions of wartime, finds herself drawn to this man who is above her theatre family's class. Professor Swann heads the list of suspects to be the mole known as Prospero. But how to prove anything, and with the majority of the facility resenting Bluff's assuming command, who is going to co-operate?
The title and cover may give the impression of a tale with equal time given to a few women, but that isn't the case. Former actress and now mechanic Rosie has many sides to her life, from quoting Shakespeare to restoring old cars. Through her eyes, we see the tranquil countryside, although rationing isn't too severe for those at the Park, nylon stockings excepted. We also get to see the bombed London streets and meet some figures of the day. I enjoyed adventuring with this excellent, capable young woman.
I haven't read Ellie Curzon previously, but her style in THE CODEBREAKER GIRLS is full of italics and exclamation marks, enough to annoy me, though some readers won't mind, and perhaps that was exactly how the hard-pressed British spoke in those days. There's tension, mysterious events, drama – situations of that era are handled sensitively. There's also romance. People were losing enough of their lives during wartime, that they deserved some happiness, whoever their partner. See if you agree.
SUMMARY
1944. Rosie Sinclair is full of pride to be doing her bit for the war effort as a driver at Cottisbourne Park - the secret heart of Britain's fight against Germany, where a team of brilliant and eccentric codebreakers are battling to save the country.

But when she's given a new mission to drive Major-General 'Bluff' Kingsley-Flynn down to Cottisbourne, Rosie finds herself on the frontline of a new battle - to uncover a possible spy at the Park who is jeopardising their vital work, and to resist her own growing attraction to the dashing Bluff himself...

As the threat to her fellow codebreaker girls grows ever stronger, Rosie realises her country needs her more than ever. Can she save the day without losing her heart?

A heartwarming, funny and utterly charming World War II saga, perfect for fans of Kate Hewitt, Jenny Holmes and Annie Murray.
---
What do you think about this review?
Comments
No comments posted.

Registered users may leave comments.
Log in or register now!