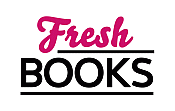 Cuddle up with a great read in November
"Welcome to the Party"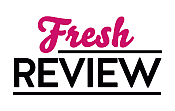 Reviewed by Jennifer Rummel
Posted October 14, 2022

Romance Holiday | Romance Fantasy | Fantasy Urban
After the last mission uncovered moles in Section 47, Charlotte and Desmond keep their most recent mission firmly off the books. They learned their nemesis might be at a Nutcracker Christmas Eve party at a castle in Germany. The chance to confront her is too great to pass up. Charlotte goes undercover as a waitress while Desmond fakes an invitation
But from the moment she arrives, Charlotte's synesthesia senses are tingling. Something is not quite right. A band of highly organized thieves takes control of the party. They want the legendary pink jewel on display. But when it turns out to be a fake, things unravel quickly.
When things go sideways, Charlotte and Desmond aren't together. They have their own battles to fight before attempting to find each other and make it out of the castle alive.
The second book in the Section 47 series adds fuel to the fire. Charlotte and Desmond search for answers. Told from multiple perspectives, this spy thriller contains witty banter alongside lots of action and danger. The Christmas party décor and food add to the holiday atmosphere, even though readers might not look at the Nutcracker the same way again. The ending will leave readers looking forward to the next installment in this engaging spy series.
SUMMARY
New York Times bestselling author Jennifer Estep serves up an action-packed holiday adventure in her Section 47 urban-fantasy world of secrets, lies, and superspies with amazing magical abilities. Perfect for fans of Alias, Die Hard, James Bond, Jason Bourne, Nikita, True Lies, and Netflix's Bodyguard.

VISIONS OF SUGAR PLUMS . . .

Most spies take a break for the holidays, but not me, Charlotte Locke. As an analyst for Section 47, a secret spy organization, I normally use my magical form of synesthesia to uncover lies and track paramortal bad guys from the comfort of my cubicle. But tonight I'm going out into the field, along with my partner, Desmond Percy, a powerful galvanist.

Instead of enjoying Christmastime in the city, I'm in a German castle, dressed like a toy soldier and masquerading as a waitress at a swanky Christmas Eve party. My mission? To gather information that will help Section 47 track down a dangerous enemy.

Despite the glitz and glamour, I can't shake the sense that something is wrong—and that Desmond and I might not leave the party alive.

DANCES OF DEATH . . .

My name is Desmond Percy, although I've had many aliases during my years working as a cleaner for Section 47. But I've never had a real partner until Charlotte Locke.

My part of the mission is simple: pretend to be a guest and keep an eye on things at the party while Charlotte uses her synesthesia to track down the information we need. But what starts out as a sugar plum dream quickly turns into a holiday nightmare.

Forget the mission. All I want for Christmas is to keep Charlotte safe.
---
What do you think about this review?
Comments
No comments posted.

Registered users may leave comments.
Log in or register now!