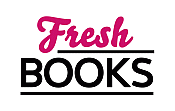 December's Must-Reads: Top Books to Close Out the Year with a Bang
"A detailed fantasy of Viking life in Erin"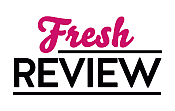 Reviewed by Clare O'Beara
Posted October 5, 2022

Gormflaith, the mother of Sitric Silkbeard, has been sold and made a slave and wife, among Norse people who settled on the east coast of Erin. In AD 990 she is now a widowed queen about to be sold again. She takes matters into her own hands – literally. She, her son Sitric, and her brother Maelmorda, are the last of the bloodthirsty Fomorian race, with some fire magic gifts they keep hidden. As the De Dannan people vanquished their families, the last Fomoroians hid. They seek revenge. They are THE CHILDREN OF GODS AND FIGHTING MEN.
Fodla, a wandering healer, observes carnage at a nunnery raided by Dublin Norsemen, led by Sitric. She manages to save and treat her sister Ronnat, both being part De Dannan or fey. If they are careful, they will live a few hundred years… but the price is that they must stay out of human allegiances and battles. Ronnat fell in love with a mortal. She must hand over her child, when it is born, to Fodla to raise. This boy, Broccan, becomes an appealing character.
This detailed adventure, the first in the Gael Song series, is set at a time when Viking raiders have become settlers and live in walled cities extracting taxes. One reason for tax, we now see, was to pay raiders to go away, as Dublin's city walls were still in the process of being built. The Norse are also beginning to convert to Christianity from the worship of Odin. With Celtic clans, four kingdoms, and a High King, this is a setting like the Game of Thrones which is based on England's history. We see the early minting of silver coins, trading, and prosperity in the coastal cities. These counterbalances cattle raiding inland, wars and jealousies. The ambitious and powerful are set versus the modest and stealthy. Travel takes months or years, which is demonstrated by children like Broccan growing up during the story.
If you have a penchant for details, complex fantasy, and history, you'll love the battles, treacheries, and spells. Keeping track of who everyone can be difficult, but there's a cast list, and the changes of allegiance are somewhat based on history, which the author Shauna Lawless explains in a note at the back of the book. THE CHILDREN OF GODS AND FIGHTING MEN is rich with the small details of everyday life a millennium ago. And a lust for power never seems to go out of fashion.
SUMMARY
The first in a gripping new historical fantasy series that intertwines Irish mythology with real-life history, The Children of Gods and Fighting Men is the thrilling debut novel by Shauna Lawless.
They think they've killed the last of us...
981 AD. The Viking King of Dublin is dead. His young widow, Gormflaith, has ambitions for her son – and herself – but Ireland is a dangerous place and kings tend not to stay kings for long. Gormflaith also has a secret. She is one of the Fomorians, an immortal race who can do fire-magic. She has kept her powers hidden at all costs, for there are other immortals in this world – like the Tuatha Dé Danann, a race of warriors who are sworn to kill Fomorians.
Fódla is one of the Tuatha Dé Danann with the gift of healing. Her kind dwell hidden in a fortress, forbidden to live amongst the mortals. Fódla agrees to help her kin by going to spy on Brian Boru, a powerful man who aims to be High King of Ireland. She finds a land on the brink of war – a war she is desperate to stop. However, preventing the loss of mortal lives is not easy with Ireland in turmoil and the Fomorians now on the rise...
---
What do you think about this review?
Comments
No comments posted.

Registered users may leave comments.
Log in or register now!