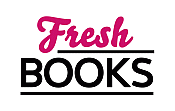 Fall into September books you'll love
"Holiday wish letters start with Dear Santa!"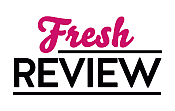 Reviewed by Kim Roller
Posted September 17, 2022

Lindy Carmichael is headed home for Christmas. She just broke up with her boyfriend and lost her college best friend at the same time. Lindy has her dream job, but she isn't happy. When her mother brings out the letters to Santa she wrote as a child and how those wishes come true. Lindy has decisions to make and a new letter just may have her wishes come true. Can a woman's Dear Santa letter change her life forever?
DEAR SANTA by Debbie Macomber is her annual Christmas holiday story. A unique take on making wishes come true. The main character decides it won't hurt to try a tried-and-true holiday wish come true for children, a letter to Santa. Whether it's just taking a chance or putting your wishes out into the world to make them possibly come true. Dear Santa takes a woman on a life-changing journey that will have her find an old friend and a grade school nemesis. A letter to a holiday legend may help her to change her life forever that she didn't see coming. When a woman relies on an old family tradition to get her through a rough time emotionally, that tradition just may bring her exactly what she didn't know was missing in her life. Debbie Macomber's Dear Santa has holiday traditions, and emotional feelings, making old connections, that have the reader cheering for the main character as she makes her journey to happiness during the Christmas season. A must-read for Macomber fans and anyone who loves a holiday story. Your emotions will be engaged as you follow this young woman's journey. The reader just may start to believe in Santa again. This reader absolutely loved this book by a favorite author.
SUMMARY
Lindy Carmichael isn't feeling particularly joyful when she returns home to Wenatchee, Washington, for Christmas. The man she thought was "the one" has cheated on her with her best friend, and she feels completely devoid of creativity in her graphic-design job. Not even carolers or Christmas cookies can cheer her up—but Lindy's mother, Ellen, remembers an old tradition that might lift her daughter's spirits.

Reading through a box of childhood letters to Santa and reminiscing about what she'd wished for as a young girl may be just the inspiration Lindy needs. With Ellen's encouragement, she decides to write a new letter to Santa, one that will encourage her to have faith and believe just as she'd done all those years ago. Little does Lindy know that this exercise in gratitude will cause her wishes to unfold before her in miraculous ways. And, thanks to some fateful twists of Christmas magic—especially an unexpected connection with a handsome former classmate—Lindy ultimately realizes that there is truly no place like home for the holidays.
---
What do you think about this review?
Comments
No comments posted.

Registered users may leave comments.
Log in or register now!