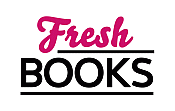 Fall into September books you'll love
"An Operative's Last Stand leads to love and danger."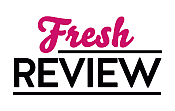 Reviewed by Kim Roller
Posted September 17, 2022

Hunter Wright heads up the former CIA Topaz Unit. He's determined to prove that the entire team isn't guilty of committing what is considered treason. Hunter thinks now is the time to find out the truth behind their botched mission with a return to the States. CIA Deputy Director Kelly Russell was promoted after being the handler for the Topaz Unit and that disastrous mission. She's determined to bring down the team, but will she be able to? Kelly's about to find out the truth of what happened on that mission. Will An Operative's Last Stand uncover the truth and bring a traitor to justice?
AN OPERATIVE'S LAST STAND is the last book in Hero Fugitive: Topaz Unit series by Juno Rushdan. A man and his group of agents decide it's time to be proactive instead of running from the problem. A woman who feels that the group she helped has betrayed her and wants to bring justice by capturing them. These two have to deal with their feelings for each other while trying to find the truth about the mission that puts a distance between them. An Operative's Last Stand takes suspicion, suspense, and danger and throws them into a tense search for the real traitor to the country. As the truth is revealed two enemies may have to work together to find who put the Topaz Unit in jeopardy and why. An unexpected villain. Two people meant to seem to be meant for each other will have to learn trust again. An Operative's Last Stand by Juno Rushdan is the final and satisfying end to the Fugitive Heroes: Topaz Unit series. The story has danger, suspense, passion, love, and a twist the reader won't see coming and why. Juno Rushdan does it again by keeping the reader engaged in the story from the beginning to the end. The whole series of books lead up to the grand finale that will keep the reader wanting another gem unit in the CIA to have a problem that will bring them love and danger while looking for justice.
SUMMARY
A kill squad is closing in…

Now this team leader must risk everything for answers

Barely escaping CIA mercenaries, ex-agent Hunter Wright is after the person he thinks targeted his ops team, Topaz, for treason. Deputy director Kelly Russell is still the one woman he can't resist, but she believes Hunter went rogue. Now she's his only shot at getting the answers they need. Can they trust each other enough to save Topaz—and each other?

From Harlequin Intrigue: Seek thrills. Solve crimes. Justice served.
---
What do you think about this review?
Comments
No comments posted.

Registered users may leave comments.
Log in or register now!