"A charming book box"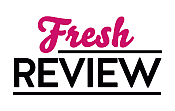 Reviewed by Bharti C
Posted September 17, 2022

Poppy Alexander is a new-to-me author and I enjoyed this story of hers. THE LITTLEST LIBRARY is set in England in a small village. The story follows the life of Jess, a librarian by profession, as she moves away from her childhood after her grandmother passes away.
The sudden somewhat impulsive and rushed move is very uncharacteristic of Jess who has lived in the same house for 30 years and never really left the village she was brought up in. With a very predictable, life with the same job, very few friends, and her grandmother as her best friend it seemed like a dull life for Jess. Dull as it may seem it was filled with the love and support of her grandmother Mimi, who has had a deep impact and lasting impression on Jess's life.
As Mimi passes away from a long illness Jess is left alone once again with emotional scars she would rather not deal with. That's when encouraged by her only and best friend, who's far away in New Zealand, Jess sets out to explore life and comes across a cute charming cottage in another village away from the only homes she's known all her life.
Once she decides to buy the cute cottage is when things start looking up for Jess as she starts to believe that maybe finally she will be able to make a life for herself as her grandmother wished for her only granddaughter.
However, the emotional scars Jess is carrying in her heart stop her from fully embracing her new, rich life. Will she give life and love a chance finally or let her fears win?
Pick up a copy and get to know how Jess creates The Littlest Library and a new life for herself.
The backdrop is absolutely charming with its pretty houses, the village pond and its friendly, funny residents. The first impressions of the village residents as meet the newcomer Jess was a delight to read. The house and its furry residents add a fun element as Jess settles in her new home.
The moody, rugged handsome neighbor Aidan is a welcome distraction right from the start. It was heartwarming to see Jess become a part of the community and enjoy herself.
And lastly, the best part is the littlest library Jess creates in her front yard. The small lending library is how Jess honors the love of books and reading she shared with Mimi. It is also the only profession she is known all her life and what she wants to continue doing in the future.
The library is also how Jess carves a place for herself in the village as it becomes an integral part of the community. It was amazing to see how books created magic and small miracles in the community.
Pick up a copy if you enjoy reading stories with books and reading at its heart, you will get that and also a charming backdrop with the warmth of a small friendly yet full of drama community.
SUMMARY
A heartwarming literary-themed novel about a woman who turns an ordinary red phone box into the littlest library in England and brings together a struggling town.
A little red telephone box full of stories, a chance to change her life...
Jess Metcalf is perfectly content with her quiet, predictable life. But when her beloved grandmother passes away and she loses her job at the local library, Jess' life is turned upside down.
Determined to pick up the pieces, Jess decides it's time for a new beginning. Unable to part with her grandmother's cherished books, she packs them all up and moves to a tiny cottage in the English countryside. To her surprise, Jess discovers that she's now the owner of an old red phone box that was left on the property. Missing her job at the local library, Jess decides to give back to her new community—using her grandmother's collection to turn the ordinary phone box into the littlest library in England.
It's not long before the books are borrowed and begin to work their literary magic—bringing the villagers together... and managing to draw Jess' grumpy but handsome neighbor out of his shell.
Maybe it's finally time for Jess to follow her heart, let go of her old life, and make the village her home? But will she be able to take the leap?
---
What do you think about this review?
Comments
No comments posted.

Registered users may leave comments.
Log in or register now!