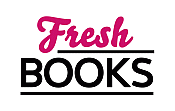 Grab a PSL and a great read in September
"Feline sleuths, Hercules and Owen, assist Kathleen's investigation into murder"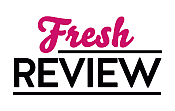 Reviewed by Ruth Castleberry
Posted September 17, 2022

Each entry in Sofie Kelly's Magical Cats Mysteries invites readers for an enchanting visit with Hercules, the feline who walks through solid objects, and his brother Owen, who disappears at will. Ms. Kelly perfectly captures the cats' captivating personalities, transforming each journey into a fascinating read.
The 14th book, WHISKERS AND LIES, begins with Georgia Tepper offering cupcake samples for the library's Reading Buddies Halloween party. The tasting is interrupted by the sudden and surprising appearance of Georgia's in-laws threatening to sue for custody of their granddaughter Emmy. When Georgia's husband died in an auto accident, Georgia changed her identity and moved to Mayville Heights to escape her overbearing in-laws.
Within a few days, Kathleen and Marcus stumble across the body of Georgia's mother-in-law, and Georgia becomes the leading suspect in her murder. Georgia retains Brady Chapman as her lawyer when the police arrest her. Brady, in turn, brings in Elliott Gordon, Marcus' father, a very experienced criminal lawyer, as co-counsel. By this time, Kathleen, along with her friends, are doing their own investigating, trying to figure out who might benefit from Margery's death. The wealth and influence Hugh Wyler, Margery's husband, wields complicates things. In the end, the motive for Margery's murder is sinister, unsettling, and an unexpected twist.
In a parallel mystery involving Hercules and a neighbor's dog, Fifi, Kathleen assumes Hercules is stealing Fifi's toys, specifically rubber chewing bones. Hercules takes exception, and when Elliott drops by Kathleen's, he consults with Hercules and advises him to quit responding to Kathleen regarding the bones she finds. The outcome of this puzzle is quite enlightening and somewhat endearing.
Sofie Kelly creates feline characters with sensitivity and great humor. Most dedicated readers know Wisteria Hill, the feral cat colony, is where Kathleen met Hercules and Owen. Now, Kathleen's boyfriend Marcus adopts Micah, also from Wisteria Hill. And the three cats meet for the first time in WHISKERS AND LIES. Ms. Kelly brings the feline spirit to life in her books and easily earns the reputation as an inspired cat whisperer.
SUMMARY
Librarian Kathleen Paulson is always willing to help a friend, but to save one from a wrongful arrest, she'll need magical backup from her affectionate cats in the newest installment of this New York Times bestselling series.

Baker Georgia Tepper has been hired to provide delicious and spooky cupcakes for the Reading Buddies Halloween Party at the library, and she and Kathleen are meeting to finalize the menu of festive confections. Unfortunately, once Georgia's former mother-in-law ambushes her at the library and threatens Georgia with legal action, the afternoon of fun is soured.

When Georgia's litigious in-law is later found dead and the friendly baker is implicated, Kathleen is eager to help prove her innocence. Luckily, Kathleen and her intrepid magical cats, Hercules and Owen, have solved their fair share of mysteries. As a result, she knows that in life as well as crime solving, it is all relative, but with hard work, she can make sure the right criminal is booked.
---
What do you think about this review?
Comments
No comments posted.

Registered users may leave comments.
Log in or register now!