"A Must-Read for Fans of Royal History!"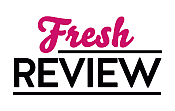 Reviewed by Alison Ellis
Posted September 17, 2022

It is 1981 and Lady Diana Spencer is impatiently waiting to marry Prince Charles. Bored and alone, Lady Diana is trying to find her way within the demands of the royal family, but she always seems to come up a bit short. Prince Charles is busy with royal engagements, and a little too close to some former girlfriends, in Diana's opinion. When Lady Diana comes across a portrait of Princess Charlotte, she is immediately curious about this young woman who was one day going to be the Queen of England, but never was. When a diary written in the 1800s by Princess Charlotte was found, Lady Diana was one of the first to read it and get a glimpse into her life. The similarities between Lady Diana and Princess Charlotte, and the life of royal duty, is a little too much to ignore.
THE PEOPLE'S PRINCESS is a beautifully written historical tale of two of the most amazing women in royal history. This fictional tale was thoughtfully and so thoroughly researched that readers will seamlessly move between 1800s England and 1980s England and barely notice.
Most of what we read about from Lady Diana's point of view are things most of us will already know. We know about Camilla, the bulimia, and the feeling of her being lost and left out within the royal household. The way this story is written, readers will get a more emotional viewpoint from Diana's chapters.
Princess Charlotte is probably not as well known. I had heard of her, but never really dug into her tragic life. THE PEOPLE'S PRINCESS is about getting to know Princess Charlotte. Princess Charlotte's life was one of searching and longing for love. Most times in the wrong place and the wrong time. Her relationship with her father, the King, was one of nightmares. Her mother was distant and hardly ever had Princess Charlotte's best interest at heart. Princess Charlotte was the hope of Brittain in the 1800s. The people loved and respected her. Much like people loved and respected Princess Diana. What a loss that both of these women didn't have the opportunity to leave a larger mark on history.
Fans of any historical fiction, royal history, and television shows like The Crown, will absolutely love THE PEOPLE'S PRINCESS. It is heartwarming and heartbreaking. It is love and loss. It is a must-read.
SUMMARY
Her engagement to Prince Charles is a dream come true for Lady Diana Spencer but marrying the heir to the throne is not all that it seems. Alone and bored in the palace, she resents the stuffy courtiers who are intent on instructing her about her new role as Princess of Wales…
But when she discovers a diary written in the 1800s by Princess Charlotte of Wales, a young woman born into a gilded cage so like herself, Diana is drawn into the story of Charlotte's reckless love affairs and fraught relationship with her father, the Prince Regent.
As she reads the diary, Diana can see many parallels with her own life and future as Princess of Wales.
The story allows a behind-the-scenes glimpse of life in the palace, the tensions in Diana's relationship with the royal family during the engagement, and the wedding itself.
---
What do you think about this review?
Comments
No comments posted.

Registered users may leave comments.
Log in or register now!