"The Ballad of Never After really ratcheted up the stakes in this series!"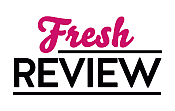 Reviewed by Angie Elle
Posted September 13, 2022

Young Adult Paranormal | Young Adult Romance
Audiobook narrated by Rebecca Soler
THE BALLAD OF NEVER AFTER is the follow up to Stephanie Garber's Once Upon a Broken Heart. In this installment Jacks and Evangeline embark on a quest that could change everything.
This author really knows how to write a book that keeps me on the edge of my seat. Just when I think I have things figured out, I am once again proved wrong. The ante in this one was really upped, and the sexual tension in this installment was amazing. Evangeline and Jacks have great chemistry, and every time he calls her 'Little Fox--' spine tingles! I love how he runs hot and cold with her. I can't help but wonder how much is real and how much is fabricated, but I'll have to wait to find out.
There were so many twists and turns here, so many new characters, and character returns from previous books making appearances. (Psst…does anyone else love the vampires in this world???) I love how the fairytales are never as straight-forward as they seem, and still, it manages to surprise me every time. I just love a story that I can't trust. I also find the happily ever after in this story is so fluid, and it makes for such an intriguing read.
All this to say, the writing from this author just gets better and better. Her writing is so lyrical, and I just love her writing voice.
I know I'm being vague here, but I have to be in order not to spoil anything. So I will leave you with this: After that ending, I have mixed feelings for Stephanie Garber. For now, I will love to hate her. And, of course, I'll be picking up the next book!
Narrator: Rebecca Soler is one of those narrators when, if I have a choice between reading or listening, I'm going to listen. I trust her interpretation of the characters, and she's so good she makes it impossible for me to reread a book with my eyes. If I listen and she narrates, all of my rereads are going to have to be audio. She does a stellar job, and obviously The Ballad of Never After was no different. She just gets Evangeline and Jacks. She performs their characters so well, and she always does a fantastic job with male voices as well as female's. I hope this glowing review is enough to persuade you to listen to something from her. I know I'm always on the lookout for one of her audiobooks!
SUMMARY
After Jacks, the Prince of Hearts, betrays her, Evangeline Fox swears she'll never trust him again. Now that she's discovered her own magic, Evangeline believes she can use it to restore the chance at happily ever after that Jacks stole away.
But when a new terrifying curse is revealed, Evangeline finds herself entering into a tenuous partnership with the Prince of Hearts again. Only this time, the rules have changed. Jacks isn't the only force Evangeline needs to be wary of. In fact, he might be the only one she can trust, despite her desire to despise him.
Instead of a love spell wreaking havoc on Evangeline's life, a murderous spell has been cast. To break it, Evangeline and Jacks will have to do battle with old friends, new foes, and a magic that plays with heads and hearts. Evangeline has always trusted her heart, but this time she's not sure she can. . . .
---
What do you think about this review?
Comments
No comments posted.

Registered users may leave comments.
Log in or register now!