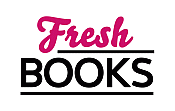 Fall into September books you'll love
"Well developed bridge for an established cozy series..."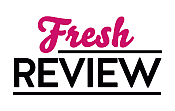 Reviewed by Ruth Castleberry
Posted August 26, 2022

Mystery Cozy | Mystery Book Lover
CAUSE OF DEATH, the 16th entry in Lorna Barrett's Booktown Mysteries, brings a mixed bag of emotional elements to this cozy series.
The novel begins with Tricia and Angelica co-chairing the Stoneham (aka Booktown) Chamber of Commerce meeting. Eli Meier and Dan Reed complain and make a motion that the chamber stops encouraging non-book-related businesses to open on Main Street. One morning on Tricia's regular walk, Coffee Bean owner Alexa Kozlov calls to her in a panic and leads Tricia to the dead body of Eli Meier beside a dumpster in the back alley. When the police arrive, Tricia is surprised to learn the new Stoneham police chief is Ian McDonald, the former security chief she met on a cruise.
Things are a bit off at Tricia's vintage mystery bookstore, Haven't Got a Clue. A broken wrist proves very limiting to Mr. Everett, which is highly irritating and embarrassing. And a stalker seems to be unsettling to assistant manager Pixie Poe.
Becca Dickson-Chandler is actively buying up properties around Stoneham. She wants to become the next Nigela Ricita, "the mysterious developer who has been pumping money and jobs into the village." She also offers a key position to Ginny Wilson-Barbero, the wife of Antonio Barbero, who manages Nigela Ricita.
Now, Tricia is a bit anxious. Her sister is a person of interest in Eli's murder because of a public argument between them, and the police chief is new to Stoneham. Mr. Everett's handicap requires planning. Pixie's perception of a potential stalker makes everyone a little nervous. And on her morning walk, Tricia meets Nadine in the village square, who seems unhappy, as subsequent meetings reveal.
In this somewhat somber story, Ms. Barrett incorporates many familiar character updates with the introduction of new characters. The mystery is well constructed, while the overall story is complex. CLAUSE OF DEATH serves as a stepping stone for new relationships and character evolution while being a must-read in this established series.
SUMMARY


Tricia Miles and her sister, Angelica, are the co-presidents of the Stoneham Chamber of Commerce. Things are changing in the booktown, and some merchants would say not for the better. They grumble that too many non-book-related stores are moving into the village, taking up the most visible storefronts on Main Street, diluting the "Booktown" moniker. Of course, the members with other businesses, like the latest, The Bee's Knees, are fine with other businesses moving in. No matter what side of the argument they're on, all the business owners agree on one thing: Tricia and Angelica are to blame.

Still, it's a pretty typical day in the life of a small-town Chamber of Commerce until one of the disgruntled bookstore owners is killed—Eli Meier from The Inner Light Bookstore, the most vocal of the Chamber complainers. He sold religious and other spiritual books, but also stocked books on wild conspiracy theories and sold incense, crystals, etc. Eli had never been a member of the Chamber until Angelica recently convinced him to join. He hit on her and she, having good taste, turned him down. He hounded (but not stalked) her, and some might think that was a motive for murder.

Stoneham's new police chief is an old friend of Tricia's, but that doesn't mean he's going to go easy on her sister. One might even say that he's going to throw the book at her.
---
What do you think about this review?
Comments
No comments posted.

Registered users may leave comments.
Log in or register now!