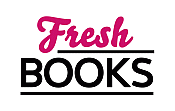 Fall into October Best Books
"Nora Goes Off Script swept me off my feet and left me with the biggest smile on my face!"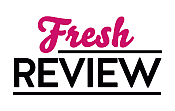 Reviewed by Angie Elle
Posted August 26, 2022

Women's Fiction | Fiction Family Life
Audiobook narrated by Hillary Huber
Review: NORA GOES OFF SCRIPT is the charming story of Nora Hamilton, a single, script-writing mother whose life changes forever when she catches the eye of one of Hollywood's leading heartthrobs. Nora writes romance movie scripts for a channel, not unlike Hallmark. After her husband leaves her, the tone of her latest script is a drastic shift from what she normally writes, and her agent can sell it to a Hollywood-ish movie studio. Add to that they pay extra to film parts of the movie at her property, and Nora can put her financial woes in the rearview. At least for a little while.
Leo Vance, the Hollywood heartthrob cast as the male lead in the movie, is taken with the town they're shooting the movie in, and to her surprise, he's also taken with Nora herself. I loved Nora and Leo's romance. I loved how she was so casually dismissive of him at first, and how he found joy in the simple things. They complemented each other so well. I also loved their relationship with the children. Nora's constant worry about their absent father, and how it would affect them and then the way Leo was so no-nonsense and upfront about them felt so real. I loved their 'sunrise moments,' some with just Nora and Leo, and some with the entire family. It was such a great, simple bonding experience for them, and I love how it became so central in their life together. The sort of twist at the end was one I did not see coming, but I appreciated it, and it broke my heart at the same time. Aside from Noro and Leo and their relationship with the children, there were so many other relationships here that were fantastic and so many simple ways the town fit into the story that made it feel like its own character. I loved the author's voice; it was unique and so enjoyable for me. I can't wait to dive into her backlist!
Writing this review for NORA GOES OFF SCRIPT is tough, because I know there's no way I can convey just how much I loved this story. It had that universal fantasy feel to it but had a simplicity to it I didn't know I could enjoy. Three rereads later, and I love it as much as I did the first time. If you pick this one up, I don't think you'll be disappointed!
Narration: My first read of this book (as well as my second and third,) was via audio, and I think that added to my enjoyment. Hillary Huber did such a good job with the story. She captured the emotions and tones of the characters perfectly, and I particularly enjoyed her presentation of Nora's snark. Future rereads of this book will only be audio, as I can't imagine 'reading' the story any other way. Hillary Huber quickly became a favorite narrator with this read, and I'll be keeping an eye out for other projects from her. I can't recommend her work enough!
SUMMARY
Nora Hamilton knows the formula for love better than anyone. As a romance channel screenwriter, it's her job. But when her too-good-to work husband leaves her and their two kids, Nora turns her marriage's collapse into cash and writes the best script of her life. No one is more surprised than her when it's picked up for the big screen and set to film on location at her 100-year-old-home. When former Sexiest Man Alive, Leo Vance, is cast as her ne'er do well husband Nora's life will never be the same.

The morning after shooting wraps and the crew leaves, Nora finds Leo on her porch with a half-empty bottle of tequila and a proposition. He'll pay a thousand dollars a day to stay for a week. The extra seven grand would give Nora breathing room, but it's the need in his eyes that makes her say yes. Seven days: it's the blink of an eye or an eternity depending on how you look at it. Enough time to fall in love. Enough time to break your heart.
---
What do you think about this review?
Comments
No comments posted.

Registered users may leave comments.
Log in or register now!