"Intense Read"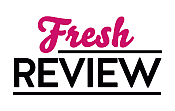 Reviewed by Jennifer Rummel
Posted August 5, 2022

Six years ago, Zach Chambers worked as an elite operator for the CIA. But everything changed when one mission contradicted his beliefs. The mission went sideways after the target appeared with his family. Killing the innocent family was never an option for Zach Chambers. The mission left a bad taste in his mouth; he quit immediately afterwards and never looked back.
Now he's settled in a gated community with his wife and kids. They're away for the weekend, giving him more time for work. In the middle of the night, the police show up to evacuate the neighborhood. Something doesn't feel right. As he watches the police go from door the door, he recognizes that they are not police. He's not sure who they are or what they want, but he's not about to follow their orders.
As the night unfolds, it becomes clear to the community that their lives are in danger. After the death of an innocent man, Zach is forced to return to the man he was before. He must save everyone he can. He discovers the infiltrators used the cover as police to search for something. Zach must figure out the item, locate it, and recover it first in order to save the neighborhood.
The thriller, THE NEIGHBORHOOD, takes place within twenty-four hours. This is an intense thriller with lots of twists and turns. The action and danger will have readers on the edge of their seats, turning the pages as fast as they can. Flashbacks help the character's development unfold. Rivalries, justice, secrets, and betrayals all have a way of coming out during this night.
SUMMARY
It's not such a beautiful day in the neighborhood ...
From the critically acclaimed author of the Logan West thrillers comes a can't-miss, brand-new novel that proves Matthew Betley is the modern master of the unputdownable page-turner.
For most of the citizens of Hidden Refuge, it's an ordinary Friday night in an ordinary American town. But when men claiming to be police officers show up at their doorsteps in the middle of the night, ordering them to evacuate for their own safety, it's only the beginning of a long, dark night that will prove to be anything but ordinary. Because, unbeknownst to most of its residents, Hidden Refuge contains something that very dangerous men want very, very badly. And those men are more than willing to kill to get what they want.
But Hidden Refuge contains another secret—Zack Chambers, a seemingly unassuming programmer and suburbanite family man who is far more than meets the eye. And while Zack dearly hoped that he'd never again need to use the deadly skills he'd acquired in his former life, when push comes to shove, he'll do whatever it takes to protect himself and his neighbors. Even if it means taking on a small army of trained killers with only his wits and a ragtag group of allies.
Before the night is over, the blood of the innocent and the guilty alike will be shed, old scores will be settled, and shocking twists will finally be revealed. Propulsive, brilliantly plotted, and packed with Matthew Betley's trademark blend of gritty realism and edge-of-your-seat action, The Neighborhood is a can't-miss thriller.
---
What do you think about this review?
Comments
1 comment posted.
Re: Intense Read

sxcx
(Ash Ash 1:40am August 8)
Registered users may leave comments.
Log in or register now!