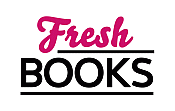 Hot Hot reads in August
"Paris, Las Vegas and Celtic myth in these dark fantasy tales"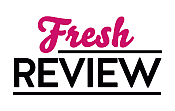 Reviewed by Clare O'Beara
Posted August 5, 2022

Fantasy Magical Realism | Young Adult
An add-in to the series called The Secrets of the Immortal Nicholas Flamel will be welcomed by fans. THE LOST STORIES COLLECTION is presented as a series of short tales that didn't make it into the earlier books. They fit between those accounts and fill out background details about the characters.

The alchemist Nicholas Flamel who lives simply with his wealthier wife Perenelle in Paris features in one story. He is preparing nosegays to sell to citizens who hate the stink of the river Seine, when a hooded stranger appears one night, and offers him a perilous book. This old grimoire will provide the secrets of his trade, such as turning base metals into gold and prolonging life. Of course, it would come at a cost. What's a young alchemist to do but accept? Now he and Perenelle are in danger.

Scathach, a worlds-traveler with a mixup of Vampyre and Celtic through her stories, takes on various ancient races, clans, and monsters as she strides through her tales. Her missions include ferrying valuable goods and destroying crystals. Scathach is my favorite of the characters we follow.

As immortals, the characters get to meet a variety of persons, and this collection includes appearances by Edgar Allan Poe and William Bonney, otherwise known as Billy The Kid. Some of them have their secrets. Other major characters from the book series feature in their own stories.

First and foremost, this is not a cute Harry Potter-style fantasy. Michael Scott from Dublin started out writing children's Celtic fantasy, and as his readers grew up, so did his books, moving into YA werewolf territory before settling on older YA and adult dark fantasy. Michael likes horror, and I don't, so I didn't love all the stories. If you haven't tried his Flamel series, think of Charlie Fletcher's London horror books or darker werewolf tales. For those who enjoy such books, this will be a great read. I get tired of descriptions of foulness, stench, and skulls, but when one of the characters is a personification of Death, well, they are going to be expected.

At the same time, some really practical solutions to problems are presented, and opposing clans are encouraged to work together for good outcomes. The Secrets of the Immortal Nicholas Flamel: THE LOST STORIES COLLECTION is well worth a read.
SUMMARY
Nicholas Flamel appeared in J. K. Rowling's Harry Potter series—but did you know he really lived? You can learn his secrets in the bestselling Secrets of the Immortal Nicholas Flamel series, and discover the Lost Stories—tales of myth, legend, and magic, previously lost to history and never before seen in print!

Enter the world of the Secrets of the Immortal Nicholas Flamel like you never have before.

The legendary alchemyst Nicholas Flamel and his wife, the sorceress Perenelle, traveled the globe for centuries before they discovered the Twins of Legend, Josh and Sophie Newman. Secrets abound—and now you can discover even more of the Flamels' story in this volume of eight stories set in the world of the internationally bestselling series.

Stand with the Flamels when they find the Codex, the book that holds the secret to their immortality. Follow Machiavelli under the perilous streets of Paris. Join Scatty and her twin, Aoife, as they journey through mysterious Shadowrealms. Within these pages you will meet enemies old and new and forge alliances with characters from history, myth, and legend, all as you uncover new mysteries and discover answers to questions remaining in the original series.

The Lost Stories Collection contains never-seen-in-print stories featuring series favorites like Niccolò Machiavelli, Billy the Kid, and Virginia Dare, as well as new characters like Edgar Allan Poe and St. Nicholas.

Every myth holds a grain of truth. Discover the truth now!
---
What do you think about this review?
Comments
No comments posted.

Registered users may leave comments.
Log in or register now!