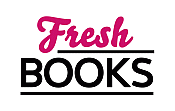 December's Must-Reads: Top Books to Close Out the Year with a Bang
"Jennifer Hillier is a Mystery/Thriller author that never disappoints!"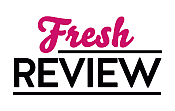 Reviewed by Angie Elle
Posted July 16, 2022

Thriller Domestic | Thriller Psychological
THINGS WE DO IN THE DARK brings us Paris Peralta's story. When she returns home from a yoga retreat, she finds her husband dead in their bathtub, and when his personal assistant finds her with the murder weapon in hand, all hell breaks loose. Paris Peralta has the perfect life. She's married to a successful comedian and is competent in her own right with a lucrative yoga studio under her belt. So what reason would she have to want to kill her husband?
The main narration in this story comes from Paris, who is very likable and clearly respects her husband. But there are second and third points of view from podcaster Drew, Joey Reyes - daughter of infamous murderer Ruby Red. Trying to figure out how the three stories weave together was riveting. They're seemingly separate stories at first, but as always with a good mystery/thriller, they tie together. I liked all three of the points of view we were given, and even better, I liked all the characters, which is unusual. But I love when that happens, because it makes me feel even more invested in the characters as well as the story.
I will say that while this was a mystery/thriller, it felt more like a character study to me. And I was fine with that. As I said before, I found the story to be gripping. There was a twist here that I found predictable, but I'm not convinced that wasn't intentional on the author's part. There was another portion of the story I found to be a bit lackluster as it felt "typical", but again, this didn't hinder my enjoyment of the story.
THINGS WE DO IN THE DARK is my third thriller from Jennifer Hillier, and it definitely won't be my last. She just does something with her characters that makes them extremely compelling, and I always want to know more. If you're a fan of mystery/thrillers that dig into the how and the why, you will enjoy this one!
Narrator: Carla Vega narrated THINGS WE DO IN THE DARK, and she did a fantastic job. I enjoyed her style of narration, and she definitely had a grip on the characters and their motivations. She's a narrator I've listened to before, and I'm looking forward to listening to anything else I can find from her!
SUMMARY
When Paris Peralta is arrested in her own bathroom—covered in blood, holding a straight razor, her celebrity husband dead in the bathtub behind her—she knows she'll be charged with murder. But as bad as this looks, it's not what worries her the most. With the unwanted media attention now surrounding her, it's only a matter of time before someone from her long hidden past recognizes her and destroys the new life she's worked so hard to build, along with any chance of a future.

Twenty-five years earlier, Ruby Reyes, known as the Ice Queen, was convicted of a similar murder in a trial that riveted Canada in the early nineties. Reyes knows who Paris really is, and when she's unexpectedly released from prison, she threatens to expose all of Paris's secrets. Left with no other choice, Paris must finally confront the dark past she escaped, once and for all.

Because the only thing worse than a murder charge are two murder charges.
---
What do you think about this review?
Comments
No comments posted.

Registered users may leave comments.
Log in or register now!