"Paris Present Day and 1950s with Couture"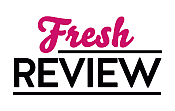 Reviewed by S. Lyn Collins
Posted June 20, 2022

Women's Fiction | Women's Fiction Time Slip
THE LAST DRESS FROM PARIS is a time slip women's fiction. At the request of her grandmother, Louise agrees to retrieve a Dior couture gown from the daughter of a recently deceased friend in Paris. Upon arriving in Paris, the favor becomes a quest to find a missing dress and uncover the mystery surrounding the woman who wore it.
The story is told from the point of view of Louise in the present day and Alice in the 1950's as they each fall in love in Paris. The author stayed true to history and interwove real Dior dresses into the tale. (I had to stop and look up pictures of the actual, beautiful dresses.) As the book unfolds, both women grow to become more confident in themselves and what they want in life.
An interesting historical fiction, THE LAST DRESS FROM PARIS has a touch of romance but be prepared for a lot of sad and angst.
SUMMARY
The secret is hidden within a collection of Dior dresses....
London, 2017. There's no one Lucille adores more than her grandmother (not even her mother, she's ashamed to say). So when her beloved Granny Sylvie asks Lucille to help secure the return of something precious to her, she's happy to help. The next thing she knows, Lucille is on a train to Paris, tasked with retrieving a priceless Dior dress. But not everything is as it seems, and what Lucille finds in a small Parisian apartment will have her scouring the city for answers to a question that could change her entire life.

Paris, 1952. Postwar France is full of glamour and privilege, and Alice Ainsley is in the middle of it all. As the wife to the British ambassador to France, Alice's job is to see and be seen—even if that wasn't quite what she signed up for. Her husband showers her with jewels, banquets, and couture Dior dresses, but his affection has become distressingly illusive. As the strain on her marriage grows, Alice's only comfort is her bond with her trusted lady's maid, Marianne. But when a new face appears in her drawing room, Alice finds herself swept up in an epic love affair that has her yearning to follow her heart...no matter the consequences.



---
What do you think about this review?
Comments
No comments posted.

Registered users may leave comments.
Log in or register now!