"Page turning thriller that relies on mapmaking secret to activate magic..."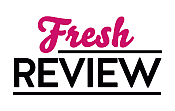 Reviewed by Ruth Castleberry
Posted June 19, 2022

In THE CARTOGRAPHERS, Peng Shepherd writes a compelling story that almost reads as an homage to the craft of cartography. Upon her father's death, legendary cartographer Dr. Daniel Young, Nell Young discovers the map that destroyed her career in his portfolio. Nell tries to understand why this folding gas station highway map that her father derided years ago is valuable, and she stumbles across an intriguing mystery.

The author creates fascinating characters that earn their PhDs in Cartography. Then, in a narrative covering decades, this formerly cohesive group succumbs to a mind-bending piece of magic that causes a divisive rift. Mapmakers' secret practice of using "phantom settlements" to hide intentional errors on maps turns into magic in The Cartographers when the group of seven characters finds Agloe, a "phantom settlement" that only appears on a folding gas station map printed in 1930. The group can only enter Agloe when holding the actual map with the town on it.

Police determine Dr. Young's death is murder. However, Nell wants to uncover the mystery behind her father's possession of the map he used to end her career in Cartography. Her quest to find the truth leads her to interview his old colleagues, track the origins of the mysterious map and unearth the story behind the map's "collectible" status. Ms. Shepherd spins a riveting yarn with layers of complexity and image-rich language.

THE CARTOGRAPHERS is a thrilling read with unexpected twists and an insightful perspective on maps and cartography.
SUMMARY
Nell Young's whole life and greatest passion is cartography. Her father, Dr. Daniel Young, is a legend in the field, and Nell's personal hero. But she hasn't seen or spoken to him ever since he cruelly fired her and destroyed her reputation after an argument over an old, cheap gas station highway map.
But when Dr. Young is found dead in his office at the New York Public Library, with the very same seemingly worthless map hidden in his desk, Nell can't resist investigating. To her surprise, she soon discovers that the map is incredibly valuable, and also exceedingly rare. In fact, she may now have the only copy left in existence… because a mysterious collector has been hunting down and destroying every last one—along with anyone who gets in the way.
But why?
To answer that question, Nell embarks on a dangerous journey to reveal a dark family secret, and discover the true power that lies in maps...
---
What do you think about this review?
Comments
No comments posted.

Registered users may leave comments.
Log in or register now!