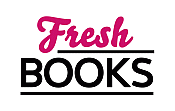 Summer reads begin in June!
"A LOCAL RADIO BOOK CLUB SHOW IS INTERRUPTED BY A MURDER"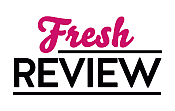 Reviewed by Clare O'Beara
Posted June 18, 2022

Sophie Kimball works as an accountant in Sun City West, Arizona. Her active retiree mother Harriet is delighted to be the new host of the radio show, Booked 4 Murder Mystery Hour. In BROADCAST 4 MURDER, Harriet and her best friend Myrna make a dramatic opening to their first show when live on air, they stumble on Howard Buell, the station's programming director, and apparently someone has killed him and hidden his body in a closet.
In this 'Sophie Kimball' series, this is the seventh book, so newcomers may take a while to get to know all the cast. As our amateur sleuth works for a private investigation firm, and her boyfriend, Marshall Gregory, is one of the PIs, the couple naturally compare notes and speculate on their cases. In more mundane matters, the firm is trying to track down the source of inventory shrinkage, or in-store theft. The radio station affair becomes ever stranger by contrast, as a large old sewing scissors known as sewing shears was the murder weapon. Harriet and Myrna, as ladies of a certain age, have been making and mending all their lives, and still enjoy sewing circles. Sophie is determined that her mother won't be framed.
Another cast member is the sometimes grumpy little dog owned by Harriet, Streetman. He's the source of many a clue and his requirements have to considered by his responsible owner, who dotes on him. The radio station is local content, not journalism or drama, and to my mind the funniest scene is when Harriet and Myrna find the local trout angler taking over their spot. Generally it's hard to see a radio producer allowing the chaos which accompanies this pair of ladies, but staff are short and the station has not much money to spend, hence the amateur spots.
I suggest if you have previously read the earlier books by J.C. Eaton you will enjoy BROADCAST 4 MURDER more, but really we don't take too long to pick up the background and the action gets under way quickly. Anyone who enjoys cozy mysteries, especially with a sewing theme, will have a good time.
SUMMARY
All of Arizona's Sun City West heard Sophie "Phee" Kimball's mom scream bloody murder, but it's up to the reluctant sleuth to find the killer . . .

Phee's mother Harriet is going to be a star! At least, that's how the Sun City West retiree describes her chance to host a live radio program of her book club's Booked 4 Murder Mystery Hour on Arizona's KSCW. But instead of chatting about charming cozies, Harriet ends up screaming bloody murder over the airwaves after discovering the body of Howard Buell, the station's programming director, in a closet—with a pair of sewing shears shoved into his chest.

The number one suspect is Howard's ex-girlfriend Sylvia Strattlemeyer who believed she was going to host a sewing talk show before Harriet was offered the spot. But not only do the fingerprints found on the scissors not match Sylvia's, they belong to a woman who passed away twenty years ago at the age of ninety-seven. Now, with the whole town on pins and needles, it's up to Phee to stitch together enough clues from the past to uncover the identity of a killer in the present . . .
---
What do you think about this review?
Comments
No comments posted.

Registered users may leave comments.
Log in or register now!