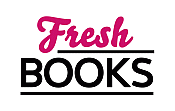 Summer reads begin in June!
"A definite recommend it to any foodie Cozy Mystery lovers out there!"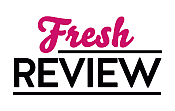 Reviewed by Annie Tegelan
Posted June 17, 2022

Mystery Amateur Sleuth | Mystery Culinary
Stephanie Cole is back with another installment in her Tuscan cooking school mystery series. In EVIL UNDER THE TUSCAN SUN. So many different things are happening at once. However, all things come to a stop when a woman is found dead in the grove. Now Nell must investigate before the Orlandini cooking school meets its doom.
For me, what drew me to this series is the fact that it's set in a cooking school. I was interested to see what foodie mysteries this series would have and I've been pleased with them so far. Because there were so many things going on in this story, I had to pause a few times to take everything in. I think if there was a greater focus on one event instead, the pace would seem a little faster. However, I did think the interest increased toward the second half of the book once the initial murder happened.
Cole's writing style and this series are always fun. It has a unique flair to it that brings Italian cuisine to life. I would definitely recommend it to any foodie Cozy Mystery out there!
SUMMARY
Nell Valenti is at ease when managing a farm to table cooking school in sun-dappled Tuscany, but begins to feel the heat when tasked with catching a killer, in this engaging Italian-set cozy mystery series.

When a wealthy New York philanthropist pays top dollar for a private, four-day ziti workshop, Nell Valenti wants everyone at the Orlandini cooking school focused on the task at hand. But complications abound when Nell's boyfriend Pete Orlandini rushes to Rome for an unexpected business trip, Chef Orlandini is more preoccupied with a potential spot on an American cooking show than preparing for the workshop, and an uninvited woman sneaks into the villa to inspect Pete's olive grove. The last disturbance proves deadly, and when the woman's body is found in the grove, Nell must investigate before her hopes for the workshop, like the olives, are crushed.

Nell now has another item on her checklist--keep the Orlandinis out of trouble and the wealthy ziti-lovers happy while she looks into the stranger's past. When Nell discovers that for one of the Orlandinis, at least, the murder victim was not such a stranger after all, she'll learn that when a detective goes digging in Italy, she'd better be ready for truffle.
---
What do you think about this review?
Comments
No comments posted.

Registered users may leave comments.
Log in or register now!