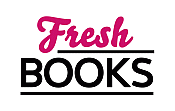 Summer reads begin in June!
"The dark side of British racing life"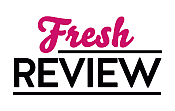 Reviewed by Clare O'Beara
Posted June 14, 2022

Mystery Amateur Sleuth | Thriller Crime
Harry Radcliffe is a British champion jockey, with steeplechasing rides to choose from and glamour on the racecourse. However, at this point in the 'Harry Radcliffe' series, the events of the previous four books have become known to many and he has acquired a reputation as a detective. Driving back from an event one day, Harry's friend Keith Whellan is shot and he ends up in hospital. Harry, the passenger, is DEAD LUCKY not to have been killed.
What I love about these books is the amount of time we spend on the racetrack, galloping on willing horses. Questions are asked of grooms, trainers, owners, vets, cleaners, touts. Just about everyone is clean, because racing is strictly controlled and provides a livelihood for the many horse lovers we meet. But betting, of course, has a way of corrupting those who get into debt.
Harry tries to be loyal to his friends but wants to stay out of trouble, because he needs to keep up a punishing schedule of riding work sessions, jockeying one superb horse after another (the riders who are not champion jockey get offered mounts likely to be also-rans) while eating little and feeling obliged to socialise. To make writing easier, perhaps, the author provides an ex-wife who still cares for Harry but doesn't place demands on his time, and a splendid ginger tomcat, the only other occupant of Harry's cosy cottage. Several times during this crime story, I had the impression that Harry really needed a partner for backup. Others are scared or injured, so he's acting on his own as he investigates.
Women are well provided, from moneyed owners only too pleased to escort their racehorse to the winners' enclosure, to a spiritual healer, and some of the extremely hard working people who keep racing operating. Glenis Wilson appears to be telling it as it is, giving us credible insight to the industry and lifestyles.
DEAD LUCKY is exciting, fun and at times chilling. The dark side of British rural life mingles with darts matches in a pub. Place your money on Harry Radcliffe, and you're onto a winner.
SUMMARY
Jump jockey Harry Radcliffe is thrown into another dark mystery when a good friend is left fighting for his life after being struck by a bullet.

A day of celebration quickly turns into a nightmare for champion jockey Harry Radcliffe and his friend, horsebox driver Keith Whelan, when Keith is brutally shot in the head while driving the pair back from an engagement party. But was the bullet that smashed through the horsebox windscreen really meant for Keith, or for Harry himself? Harry escapes unscathed from the bloody scene, but Keith is left fighting for his life in hospital. It seems that Harry is dead lucky to be alive.

Despite his recent vow to focus solely on his racing, Harry determines to find out who committed such a brutal act, and quickly finds himself drawn into horse racing's dark and dangerous underbelly. Will his pursuit of justice for Keith prove to be a deadly step too far?
---
What do you think about this review?
Comments
No comments posted.

Registered users may leave comments.
Log in or register now!