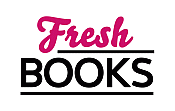 Summer reads begin in June!
"A vacation from a city literary agency ignites romance"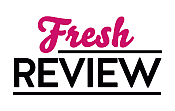 Reviewed by Clare O'Beara
Posted June 14, 2022

Romance Contemporary | Romance Comedy
Nora Stephens loves books so much, she joined a New York firm as a literary agent. She's hard at work when we first meet her, trying to recover from being dumped – again – and pushing her book at a not-so-interested editor, Charlie Lastra. The two BOOK LOVERS have different origins and personalities, but even though this first meeting isn't a success, they are moving in a small literary circle.
Two years later, workaholic Nora joins her married, expecting younger sister Libby on a girls' vacation in Sunshine Falls, North Carolina. Visiting a small-town holiday spot has its downsides, like the lack of Wi-Fi anywhere but a bookstore, but it's relaxing. Or it would be, if Nora didn't spot laid-back Charlie Lastra in the coffee shop. What are the odds? He didn't like the book Nora was agenting which was set in Sunshine Falls. What is he doing here, and will he believe he's not being stalked? What's more, it turns out Libby is hiding some issues too.
Nora loves the city where she grew up, and wryly sees herself as the other side of the coin from the romance book trope. The story where the city worker is sent to a town on some assignment and ends up throwing over the job and marrying a local resident. I've read that one from the male and female point of view, and sure enough, a romantic partner, past or present, represents city life. But books are agented and edited in New York, and every street has some memory of Nora's late mom, so she has no intention of leaving. Many people do tire of urban lifestyles, and bring a wealth of experience with them when they move away, but others prefer the amenities and services in a city. This recognisable dilemma is played out against the backdrop of the slow-burn romance.
I don't know if all literary agents send strings of cheeky, even disrespectful e-mails to editors who work for other firms. I would not have thought it likely. I can only ascribe this behaviour to giddiness from being on vacation in the tranquil, anonymous and caffeine-depleted town. I actually don't find strings of other people's texts and mails fascinating, but maybe New Yorkers live by them. Be prepared for more than the average amount of such, throughout the book. This slows down the story, which already has no drama or challenge; it's a vacation. The conflict is mainly internal as Nora comes to terms with changes in her life and considers hitting a reset button. Author Emily Henry previously wrote People We Meet On Vacation, a Goodreads Awards winner, and deserves some kudos for bringing an office romance, Bridget Jones style, to the small town. BOOK LOVERS can be happy anywhere, but nowadays, they can't be happy without Wi-Fi.
SUMMARY
One summer. Two rivals. A plot twist they didn't see coming...

Nora Stephens' life is books—she's read them all—and she is not that type of heroine. Not the plucky one, not the laidback dream girl, and especially not the sweetheart. In fact, the only people Nora is a heroine for are her clients, for whom she lands enormous deals as a cutthroat literary agent, and her beloved little sister Libby.

Which is why she agrees to go to Sunshine Falls, North Carolina for the month of August when Libby begs her for a sisters' trip away—with visions of a small town transformation for Nora, who she's convinced needs to become the heroine in her own story. But instead of picnics in meadows, or run-ins with a handsome country doctor or bulging-forearmed bartender, Nora keeps bumping into Charlie Lastra, a bookish brooding editor from back in the city. It would be a meet-cute if not for the fact that they've met many times and it's never been cute.

If Nora knows she's not an ideal heroine, Charlie knows he's nobody's hero, but as they are thrown together again and again—in a series of coincidences no editor worth their salt would allow—what they discover might just unravel the carefully crafted stories they've written about themselves.
---
What do you think about this review?
Comments
No comments posted.

Registered users may leave comments.
Log in or register now!